Dubrovnik, the beautiful and historic pearl of the Adriatic Sea! Located in the south of Croatia, Dubrovnik is quite naturally an irresistible magnet for travelers from around the globe.
Its rich history, stunning architecture, fabulous weather, picturesque landscapes, and prominent role as the fictional city of King's Landing in the popular "Game of Thrones" series all contribute to its undeniable allure. This is one of Europe's most atmospheric and magical cities.
However, with popularity often comes overcrowding, especially in the peak travel months. So, how crowded does Dubrovnik get in the summer?
The following blog will delve into that question and offer you plenty of helpful advice for arranging your trip to Croatia.
And if you leave feeling inspired, be sure to check out our range of Dubrovnik tours (by land) and Private Boat Tours in Dubrovnik.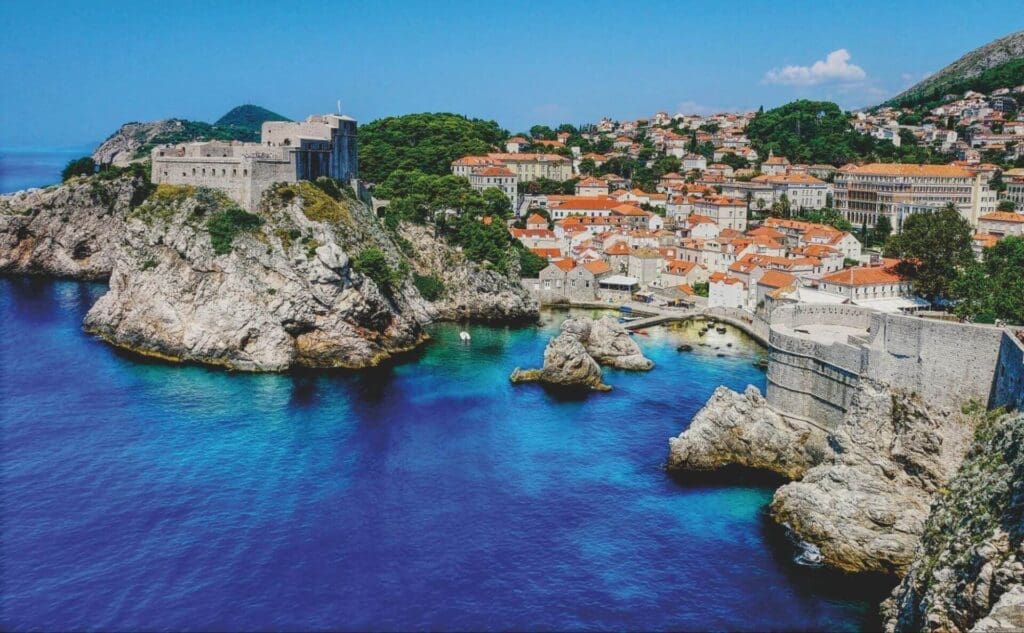 Why Dubrovnik?
Dubrovnik has long been a standout destination on the Mediterranean circuit, and it's not difficult to see why. The city boasts a combination of cultural delights and natural beauty that inspires visitors.
The first sight to greet you is the old town, encircled by massive stone walls whose origins stretch back to Roman times. Its well-preserved buildings range from the baroque St. Blaise Church to the Renaissance Sponza Palace and Gothic Rector's Palace, now a history museum. Paved with limestone, the pedestrian-only Old Town is a picturesque web of narrow streets and squares – it is an outdoor museum!
Aside from its striking architecture, Dubrovnik is also known for its azure sea, stunning islands, and pristine beaches, contrasting the old city's stone walls. The city's vibrant festivals, delicious local cuisine, and beautiful wine country nearby add to its magnetic charm.
Dubrovnik's role in the "Game of Thrones" as the primary filming location for King's Landing, the capital of the Seven Kingdoms, has only further cemented its place as a must-visit destination.
Take our Full-Day Boat Tour of the Elaphiti Islands to experience the peace and majesty of Dubrovnik's surrounding islands.
Summer Crowds in Dubrovnik
So, with all its appeal, you might ask how crowded Dubrovnik gets in the summer. The answer: Pretty crowded! The city attracts over a million tourists annually, with most visitors arriving during the summer months, particularly July and August.
This surge in popularity can be primarily attributed to the blissful Mediterranean weather, when temperatures range from a comfortable 25 to 30 degrees Celsius (77-86 degrees Fahrenheit), the sea is warm enough for swimming, and the sun shines brightly almost every day.
During this peak season, the city can feel a bit congested, especially in the Old Town, where visitors often stroll shoulder-to-shoulder with other tourists, all eager to soak up the rich history and stunning views.
In recent years, the city has even implemented a visitor cap to help manage the influx and preserve the city's charm, limiting the number of people who can enter the Old Town at any given time.
But don't let these numbers deter you. Despite the summer crowds, the city still retains its charm and provides visitors with a unique and enjoyable experience.
However, if you want an unforgettable experience that offers serenity and a touch of luxury away from the crowds, there's no better way than taking a Private Boat Tour from Dubrovnik!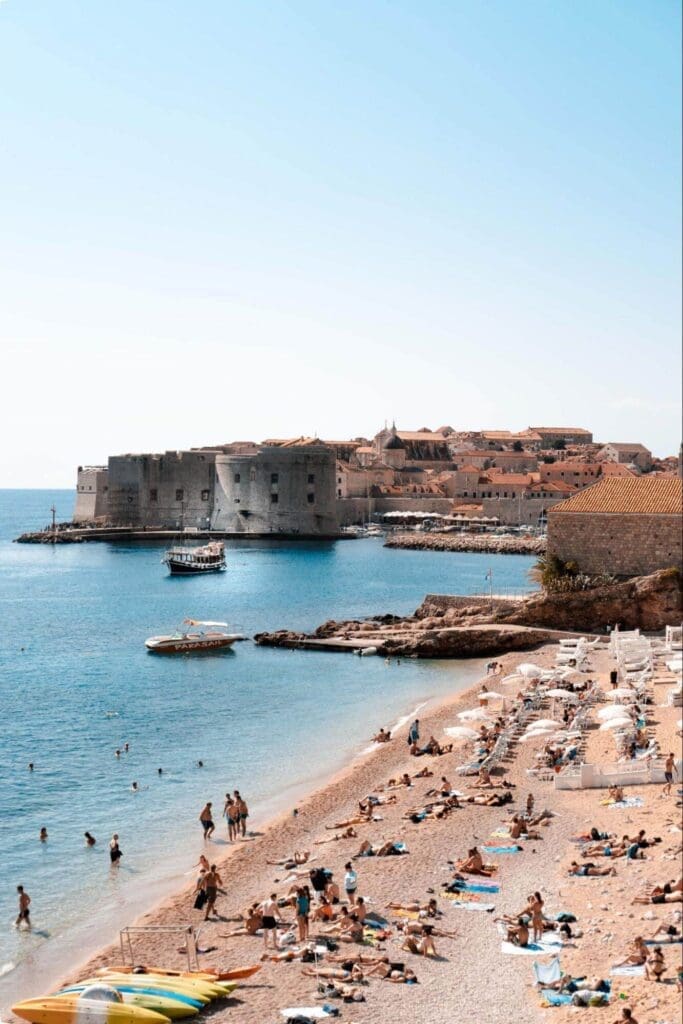 Challenges of Summer Crowds When Exploring
While the vibrancy and lively atmosphere during the summer in Dubrovnik can make for a more enriching experience, there are challenges associated with visiting during this peak season. The higher volume of visitors can lead to crowded streets and longer waits at popular attractions.
Even taking boat tours to some of Dubrovnik's popular coastal locations, such as the Blue Cave, can lead to travelers getting stuck in a jam with other tour operators and tourist groups.
This is why Rewind Dubrovnik's skippers always ensure that tours depart at the optimal time! When you travel with us, we'll take you to dream locations during quiet periods of the day, when you can be guaranteed freedom and privacy to best enjoy yourself.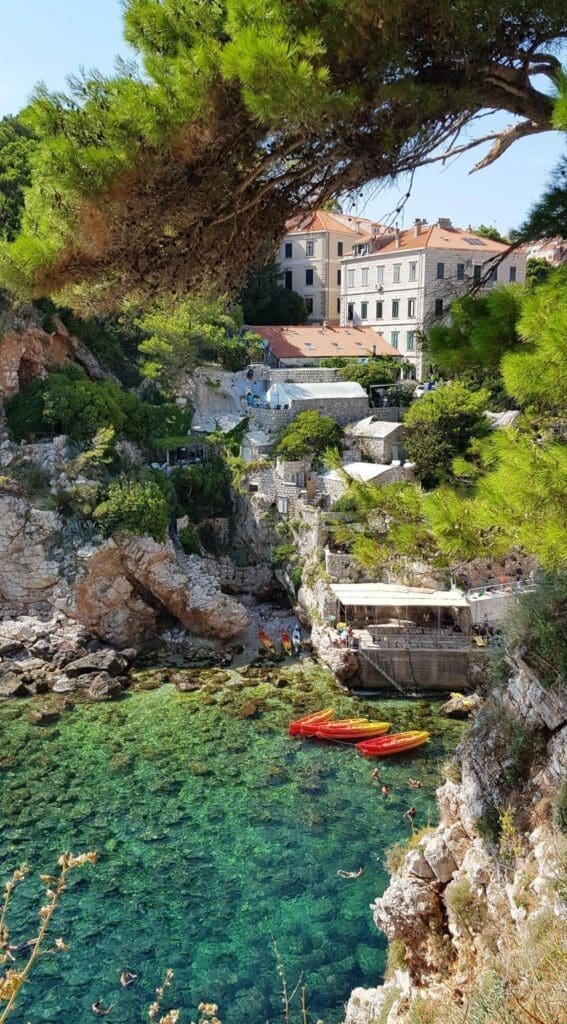 The Advantages of Choosing a Dubrovnik Boat Tour with Rewind
Choosing a boat tour with Rewind means opting for an exclusive, personalized service. We
strive to give our guests unforgettable memories rather than just a tour. By escaping the crowds, you'll get the chance to enjoy a more serene and private experience of the stunning Croatian coastline.
Our team has a deep knowledge of the local area, and our tours are not just about sightseeing but also about immersing yourself in the local culture and history. We ensure safety and health measures are always top of mind, providing peace of mind to enjoy your journey.
From the warm reception of our crew to the tranquil and luxurious ambiance on our boats, our clients have consistently praised the quality of service and attention to detail that set Rewind's tours apart from the rest.
Join us and see Dubrovnik from a new perspective, one where the crowds fade away, and the region's beauty shines even brighter!
Other Tips for Avoiding Crowds in Dubrovnik
While Rewind's boat tours offer an ideal way to dodge the summer crowds, we also understand that you might want to explore the city alone. Here are a few tips to help you navigate the hustle and bustle:
Visit popular spots early or late: Most tourists tour attractions between 10 am and 4 pm. Therefore, planning your visit to popular spots like the City Walls or the Lovrijenac Fortress early in the morning or late in the evening can help avoid peak crowd times.

Explore lesser-known attractions: Dubrovnik is about more than just about the Old Town. There are plenty of lesser-known but fascinating attractions that you can explore, such as the idyllic Island of Slon or the Elafiti Islands, which are less crowded but offer a unique view into Croatian culture and history.

Take advantage of the night: In the summer, the city stays alive well into the night, with several shops and cafes remaining open. Exploring the city during these hours helps avoid crowds and offers a different, magical perspective of Dubrovnik.
With its rich history, stunning landscapes, and warm Mediterranean charm, Dubrovnik is undeniably a gem on the Adriatic Sea.
While the summer crowds can be daunting, you can still have a fulfilling and enjoyable experience with a little planning and flexibility.
Choosing a luxury boat tour with Rewind adds a dash of serenity and exclusivity to your visit. Sail away from the bustling streets and discover a more private, tranquil side of the Croatian coastline!
If you have any questions, please feel free to get in touch.