Island life is seductive; you will quite easily find yourself wanting to stay forever on Elaphiti's white sands, stopping only for a paddle or glass of local sparkling wine.
It's therefore a good idea to get the planning done in advance, and here we have come up with our top 10 ideas for exploring Croatia's legendary Elaphiti Islands.
Of course, just lying on the beach is a fully legitimate Elaphiti activity, so we have naturally included it in our list! Please get in touch with us at ReWind Dubrovnik for more information on our private Dubrovnik boat tours and Dubrovnik land tours or if you want to chat through your trip with a friendly local. 
1. Visit the Kolocep Blue Cave on an underwater scooter
Entering the Kolocep Blue Cave is a truly magical experience. Accessible only by sea, the iridescent blue light reflecting off the water surface creates an absolutely other-worldly oasis. We created our Elaphiti Islands underwater scooter adventure to make a visit to this cave extra-special.
Travelling by sea scooter allows you to keep pace with the fish, weave in and out of the caves and take in Elaphiti's other underwater treasures, such as the reefs, the green caves, and perhaps a shy octopus!
2. Sample Elaphiti wine and olive oil
Speaking of which, the Elaphite Islands and surrounding area are famous for excellent wine and olive oil. Try the local red, Plavac Mali, or the white Posip wine. We can organise a local wine tasting as part of one of our custom Dubrovnik island tours.
Sipan Island actually holds a world record for the proportion of olive trees to population.
Many of the restaurants use home-grown olive oil from their own trees. For a really romantic chance to taste local champagne, join our Dubrovnik sunset cruise.
3. Try Elaphiti octopus salad
This is one of the most popular local delicacies. Octopus tastes a little sweeter than squid, and has the texture of pork. Octopus salad uses tender, slow cooked octopus which is combined with olives, tomatoes, parsley, lemon and sometimes potatoes and capers.
On all our private Dubrovnik boat tours, we can provide personalised advice on local restaurants, and we will let you into the secret of our best place to eat octopus salad!
A good local wine pairing for octopus salad is Kabola Malvazija Amfora, an eco-certified white wine with vanilla and oaky notes. For more tasty experiences, you might like to consider our Dubrovnik food tour and our Dubrovnik craft beer tasting.
4. Explore ancient and contemporary Elaphiti culture
The Elaphiti islands were home to many thriving monasteries during medieval times.
Nowadays it is still possible to take a peaceful moment in these important cultural centres. Lopud's Franciscan Monastery, for example, is still home to a community of friars and you can visit the church, the cloister, and the old library.
The rich cultural heritage of the Elaphiti Islands is very much alive today. Lopud Island has an annual Summer Festival during July and August featuring music, dance, film, and exhibitions of traditional and contemporary arts and crafts.
As part of the Dubrovnik Summer Festival, several performances take place across the islands.
5. Cycle across Lopud, Šipan, and Kolocep
Lopud and Kolocep island are car-free, making them perfect locations for cycling. There are several easy, beautiful coastal routes, offering stunning views of the Adriatic Sea.
Heading inland will bring you quickly into the cool olive groves, with well marked paths suitable for beginners.
Most cycling routes are suitable for all kinds of bikes, but there are some off-road paths and hilly terrains on Lopud and Šipan which are better taken by mountain bike.
Bicycle hire is widely available across the islands.
6. Lie on the Elaphiti Island beaches
An absolute must! Relax on warm white sands, listen to the waves and the songs of Sardinian warblers, and let all of life's stresses drop away.
Our favourite secluded spots are Sudirad Beach on Šipan and Donje Celo Cove on Koločep.
We also love the Adriatic beach culture of Šunj on Lopud Island for a more lively atmosphere, and it has pride of place in our idyllic Elaphiti Islands tour.
At ReWind Dubrovnik, we tailor our tours to your pace and your beach preferences, whether that is a quiet sunbathe or an exhilarating game of beach volleyball before diving into the waves to cool down.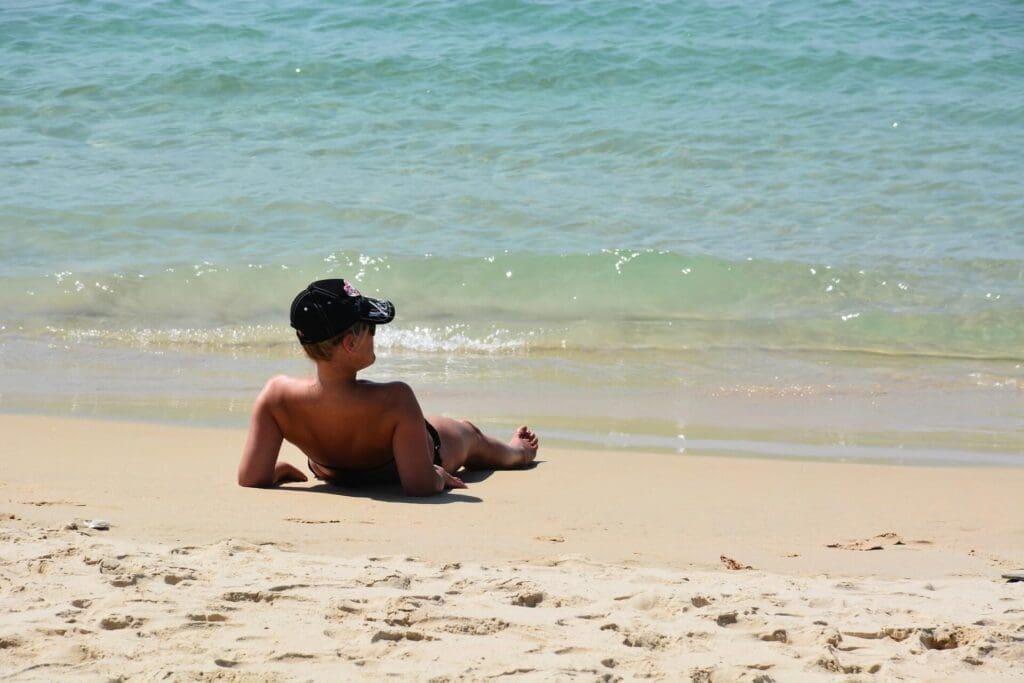 7. Kayak around the Elaphiti Islands
Renting a kayak is a lovely way to explore the islands and their caves at your own pace.
Both single and double kayak rental is widely available, and waters are generally calm and clear.
In high season, the waters can get busy so it's worth planning your route in advance to avoid the hoards of kayaks at top attractions!
8. Hiking in the Elaphiti Islands
The Elaphiti Islands have many well-marked hiking trails that are customisable to levels of fitness and the heat. Lopud, Šipan, and Koločep all have circular trails which give you a real sense of the diversity of stunning landscapes and coastal views.
Our idea of a perfect day?
Customise one of our half-day boat tours to the Elaphiti Islands around a morning hike, followed by a refreshing dip. Then, travel back with us in style, sipping on local wine.
9. Dolphin and sea life spotting in the Adriatic Sea
The Adriatic sea is home to both the common dolphin and bottlenose dolphin, both famous for fabulous acrobatic displays.
Dolphin sightings are not uncommon from boats around the Elaphiti Islands, but you need to get the timing right. Our local guides will be able to advise you depending which time of year you choose to visit.
Other sealife to spot when rockpooling or snorkelling include lobsters, starfish, sea cucumbers, and sea turtles, along with many species of fish including bream, mackerel, sea bass, and smaller reef fish.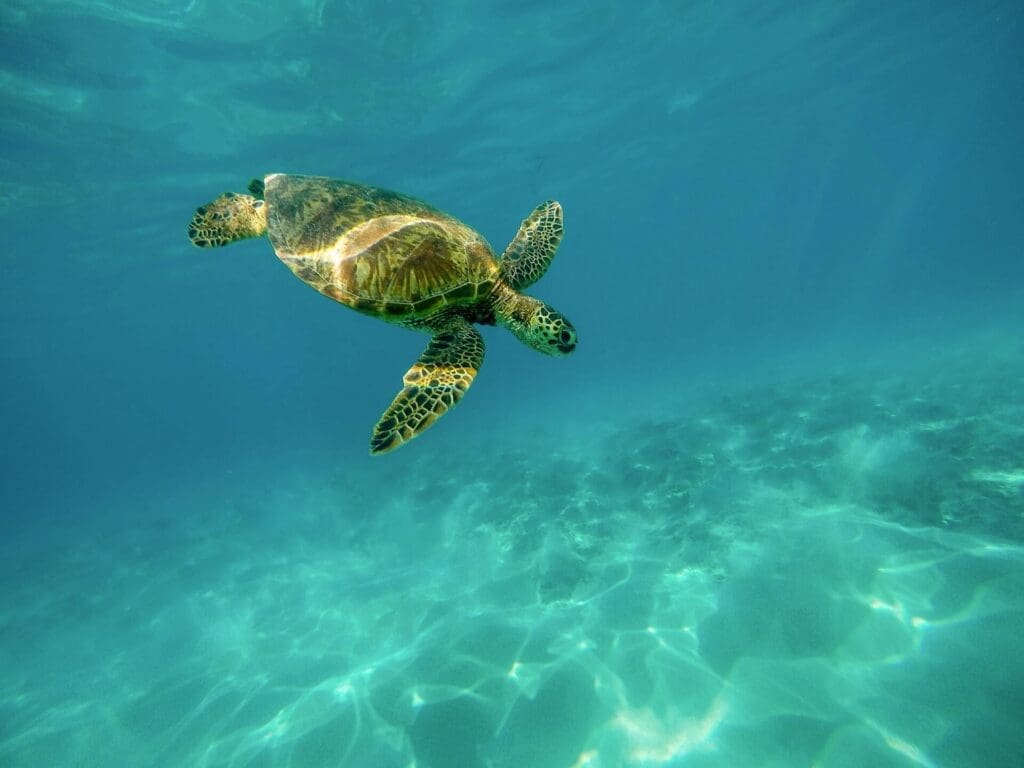 10. Take a boat trip to Mljet
Mljet is an island to the west, and well worth taking in as part of your Elaphiti Islands trip. It is home to a spectacular National Park and two saltwater lakes, which have warm waters perfect for swimming.
Our Mljet boat tour takes you first to the beautiful Odysseus' Cave. We time our trips to get the perfect light conditions for this mythical experience, and include snorkels and Go-Pros so that you can explore underwater too.
In the national park, you may catch sight of peregrine falcons, the Dalmatian wall lizard, and European bee-eaters. These colourful birds nest in sandy tunnels across the island and catch insects in mid air.
It is the flowers and plants that make the park truly a feast for the senses. Scents of wild rosemary mingle with pine and salt spray, while vibrant orchids, poppies, and irises carpet the island in colour.
After time exploring the island, your return trip can be fully customised, whether you want to stop off at another island, have a dip in the sea or just relax as we take you back to Dubrovnik in style.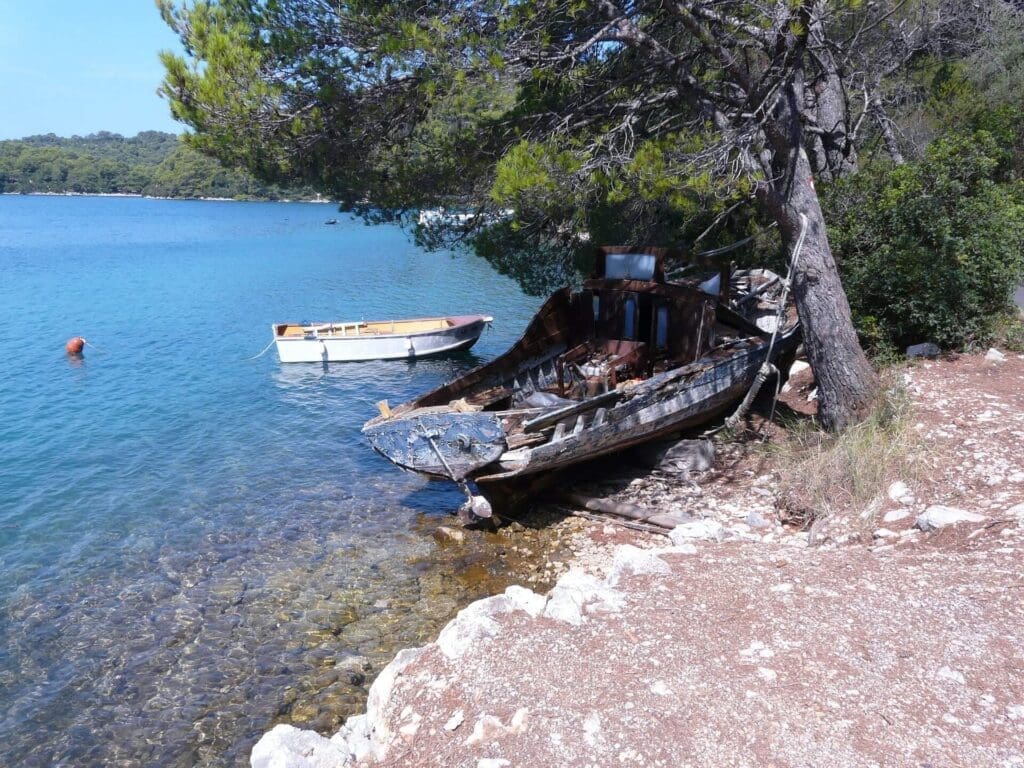 Everyone here at Rewind Dubrovnik hopes this guide has inspired a few readers to visit our special corner of the world. If you have any questions, please get in touch. Your big Elaphiti Islands adventure could be just a few clicks away!