Dubrovnik has a great combination of outdoor adventures, nightlife, and many, many, fantastic beaches. If your stag loves the sea, nature, and adventure, then look no further for the ideal stag location.
At ReWind Dubrovnik, we are committed to making our stag weekends memorable for all the best reasons. Whether we can support you with trips, itineraries, or travel planning, we're committed to ensuring your weekend goes down as smoothly as one of our local craft beers.
Below, we have recommended our top stag-do activities and party ideas. Want to know more? Just get in touch with us for a chat; we'll be glad to help in any way we can.
1) Dubrovnik Brewery Tour
Our Dubrovnik brewery tour is so, so much more than a bar crawl. Our expert guide will take you through all the stages of beer production, revealing the secrets behind that perfect pint. We also include perfect food pairings, including burger sliders, traditional cured meats, and cheeses.
Many of our stag guests like to start their weekend with this tour as an ice-breaker. Your group will have guest access to the taproom for socialising after the tour is over.
2) Underwater Elaphiti scooter safari 
If you visit Dubrovnik, you just have to take the boat trip over to the Elaphiti Islands. Apart from their white sand beaches, stunning coastal hikes and cycling trails, what we really love about these islands is their underwater world.
You can easily explore the Elaphiti waters by hiring kayaks or sailboats, but our favourite is the underwater scooter. This is a battery-powered device that allows you to whizz through the water keeping pace with the fish.
Elaphiti's incredible coastal ecosystem features sea turtles, octopus, Moray eels, and reef fish. Another attraction are the caves, including Kolocep's famous blue cave. Our underwater Elaphiti adventure tour makes sure to include complimentary drinks to enjoy while relaxing on a sandy beach after your snorkelling adventure.
3) Fly across the Adriatic on a 900m zip-wire
Not for the faint-hearted, Dubrovnik's 900 metre zip-wire has you flying in a superman position right across the Adriatic at speeds of up to 100 km/hr. Check out the video in the link for a taste of what that feels like!
You start at 175 metres above sea level, and the breathtaking journey gives you stunning views of Lokrum Island, oak forests, and rugged cliffs. End on one of Dubrovnik's last untouched promenades, and chill in the shade of the forest while waiting for the rest of the team!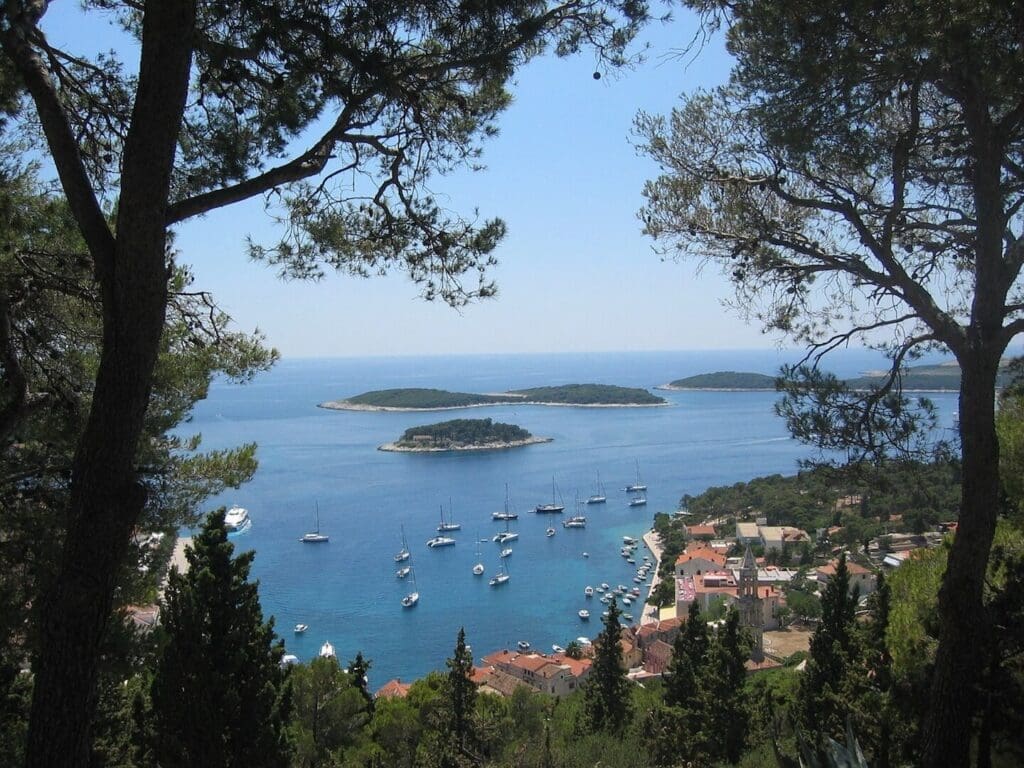 4) Dubrovnik Game of Thrones tour
Raise a tankard to a history of battles, intrigue, and mystery as you step out on our tour of Game of Thrones filming locations. At each site, our local expert guides will give you insider information about the filming context, as well as the real-life history that some of the series was based on.
Sites include Pile Gate, the setting of King Joffrey's riot scene, the Lovrijenac Fortress, and the Jesuit Staircase, retracing the steps of Cersei Lannister's walk of atonement. Our tour is specially tailored to suit both fans and non-fans of the series because it covers exciting moments from local history too.
This tour can also be customised to fit in with your other activities: we can, for example, end the tour on Sulic Beach A.K.A. King's Landing, to launch an evening beach party.
5) A Dubrovnik night out
Dubrovnik is an exciting, classy place to party, and the architecture gives everywhere a medieval feel. Starting in the Old Town, you will find a wide range of bars offering both local and international drinks. Look out for popular Croatian beers Ožujsko, Karlovačko, and Pan, and ask around for recent craft varieties.
To get the night going, give your group a taste of Rakija, Croatian fruit brandy, or Medica, a local honey liqueur. Local bartenders will all offer their own recommendations. We recommend you ask to combine these with a food pairing — perhaps the dry-cured ham pršut, a plate of marinated sardines, or even an octopus salad.
Dubrovnik also has a vibrant clubbing scene. We love Revelin Culture Club, a 500-year-old fortress-turned-club with an incredible view of the city. Other top locations are the rooftop terrace of Sky Bar, for a sophisticated atmosphere, or for an underground vibe head to Club Lazareti.
6) Throw a Dubrovnik beach party
Banje Beach is just a short walk from Dubrovnik's Old Town. It is great for jet-skiing, parasailing, and sunbathing by day (chat to us for ways to include watersports in your itinerary), but by night Banje Beach transforms into a hub for nightlife.
Home to both Banje Beach Club and EastWest Beach Club, Banje Beach is also a really popular accessible site for spontaneous beach parties. Join groups of others partying under the stars for a memorable night out.
Another great location for beach parties is Copacabana. Lined with cocktail bars (or fruit smoothies for the morning after), you will often find pop-up DJs spinning tunes to help you get your party started.
Be aware that most of the beaches around Dubrovnik are pebble-sand; for a sandy beach, we recommend you join one of our Dubrovnik boat trips out to the islands.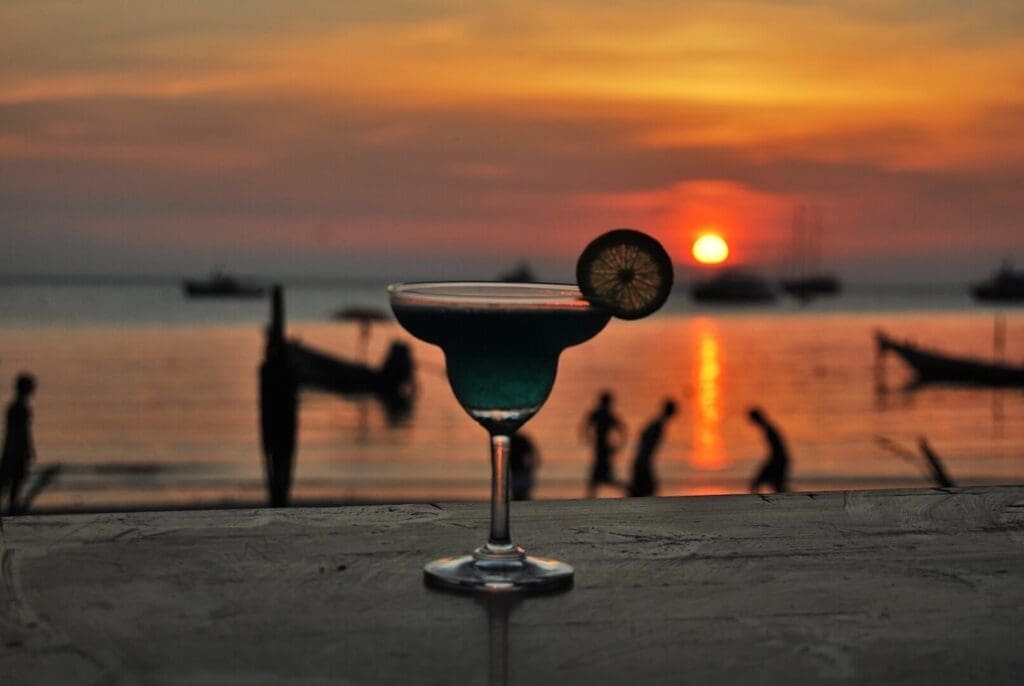 We are really happy to have a chat to discuss your dream beach (or other!) party options and offer fully customisable experiences. Just get in touch with us at ReWind Dubrovnik, or check out our Dubrovnik stag and hen party experiences to get a sense of what we do.