At Rewind Dubrovnik, our primary goal is to create lifelong memories for you and your crew. Whether you're seeking a romantic sunset cruise or a fun day of splashing in the sea, we love to make those moments happen! To make those fun times even better, we just added a fantastic option to our tours…
Introducing the underwater scooter at Rewind Dubrovnik!
What is an underwater scooter?
The underwater scooter is a handheld device that is battery-powered and lets you move through the water with ease…and with speed. It's very safe and user-friendly: it automatically stops when you release the buttons so you're totally in control while in the water. 
The scooter is even buoyant! If you leave it underwater up to two metres, it will float back up to the surface.
Easy and fun to use, the scooter has already been providing endless fun for all of us at Rewind Dubrovnik!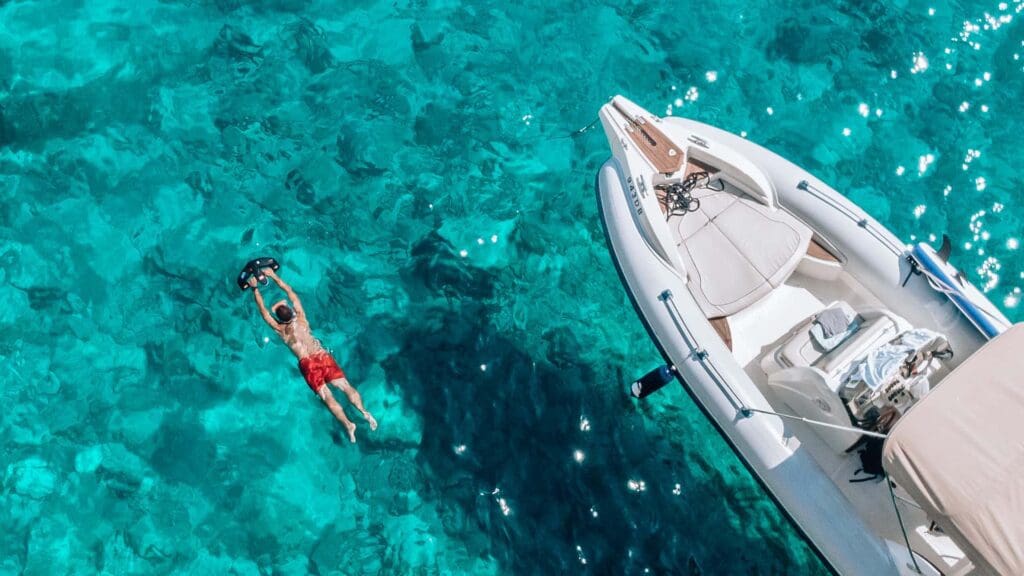 The battery on the scooter lasts for approximately 40 minutes of driving use. If you want to keep using it, we can recharge it on board the boat before your next snorkel stop. That's the perfect time to lounge in the sun or enjoy a refreshing drink.
While using the underwater scooter, the LED screen shows your depth if you want to dive, or you can stay closer to the surface for fun tricks and laughs! Our guests who have tried this out have had such great experiences already. We can't wait to share even more laughs and memories with you and your crew.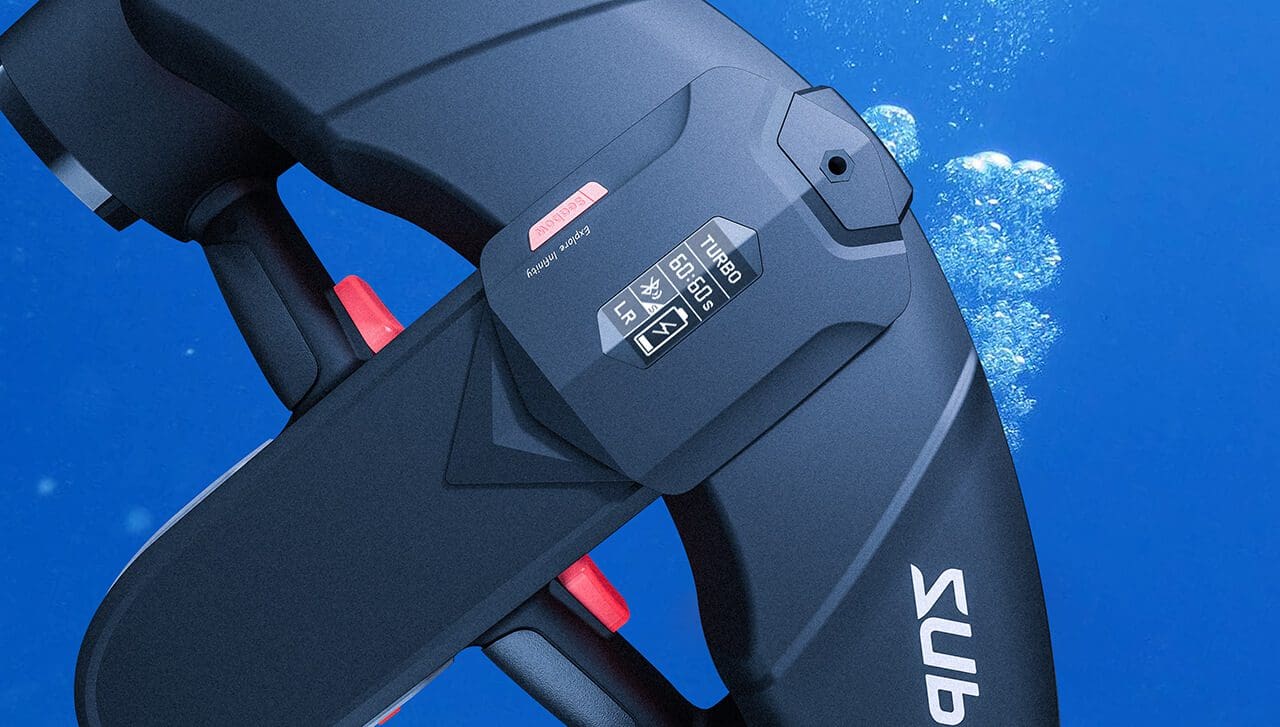 When using the underwater scooter, there are two speeds: slow and fast. The slow speed lets you see so much more than if you were swimming, and with no effort at all.
The fast speed…well, we should warn you…it's so fast that you'll want to tie those swim shorts extra tight!
Private Boat Tours + Underwater Fun
Now available as an add-on for our day tours, the underwater scooter lets you speed through the water to explore even more. Don your mask and enjoy the underwater views or stay along the surface to swim like a mermaid!
The scooter is also family-friendly! Kids love doing spins and backflips while everyone loves trying something new and memorable.
If you join any of our Dubrovnik boat tours, you can add the underwater scooter as an extra. It costs €70 and you can use it as much as you'd like during the trip.
All of our tours are private and fully customisable so you can always ask us for the best snorkelling spots or interesting coastline to explore caves and coves.
To inspire your adventures, take a look at our Elaphite Islands boat tour or our Mljet boat tour and get ready for fun in the sun in Croatia! Book your tour or get in touch if you have any questions at all. We look forward to welcoming you to our beautiful home city of Dubrovnik!