Not all stag parties want to be part of a great mass of other stags. If you want to offer your group something a bit different — a trip filled with adventures they will be talking about for years to come — look no further than our list below.
At Rewind Dubrovnik, we specialise in offering our stag parties a huge diversity of activities, a totally smooth organisation, and a pace that suits the whole group. With this knowledge, we have selected our top alternative European stag destinations, starting with the city we know and love best of all.
Get in touch with us for stag planning tips or to chat about anything Dubrovnik!
1) Underwater scooters and Game of Thrones in Dubrovnik
Croatia offers an incredible diversity of unique stag activities, from jetting around the Elaphiti islands on underwater scooters to retracing the steps of Game of Thrones dramas through Dubrovnik's medieval streets.
This medieval atmosphere even stretches to the city's clubbing scene: Revelin Culture Club started life 500 years ago as a fortress and is known as one of Europe's most beautiful and exciting clubs. Check their events calendar and book your group a VIP table to include drinks on arrival.
For adrenaline lovers, book a ride on Dubrovnik's 900m zip wire that flies you across the Adriatic Coast at speeds of up to 100 km/hr. Slow the pace with a traditional Dubrovnik brewery tour, or treat your party to an Elaphiti island beach escape.
At Rewind Dubrovnik, our top priority is that the organisers can relax. We take care of all transfers and activity planning and ensure you thoroughly enjoy the weekend from start to finish.
Our tour guides are all foodies, and some of us also hold degrees in gastronomy. Dubrovnik is an incredible destination for food, with world-class local wines, olive oil, and seafood. Whether you choose to spend most of your time in the city or on the islands, you can be sure to eat like Westeros Kings!
Check out our other Dubrovnik Stag Weekend ideas here, and design your perfect combination of watersports, relaxation, partying, and adventures.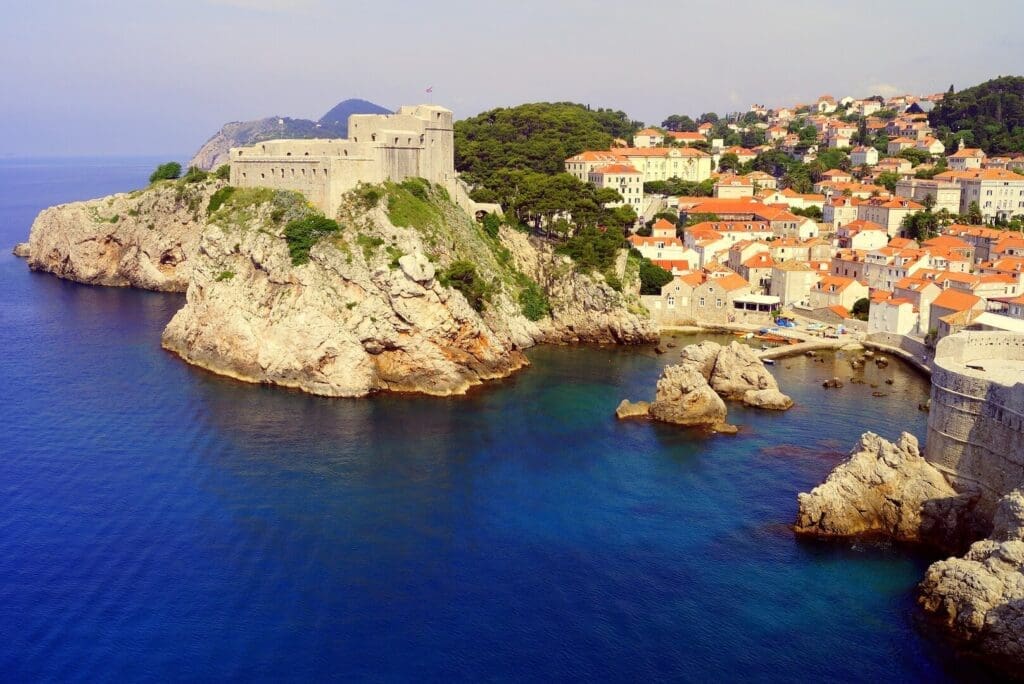 2) Volcanoes and glaciers in Reykjavik
Iceland is an increasingly popular stag location for those looking for something a little different. Reykjavik itself has all the stag essentials and more: Icelandic beer tasting, a great bar scene along Laugavegur Street, and many live entertainment venues and nightclubs.
Locals don't tend to head out to clubs until after midnight, especially in summer, so pace your evening plans carefully! Head to Prikið for '90s hip hop, Austur for classic club and dance music, or Gaukurinn for alternative live music. Check dress codes carefully as some clubs require formal attire.
Daytime activities include hiking to Iceland's newest volcano at Litla Hrút, tours of glacier ice caves, whale watching, and snowmobiling to geysers and hot springs. After a day of adventures, enjoy Iceland's geothermal waters by treating yourself to a natural spa.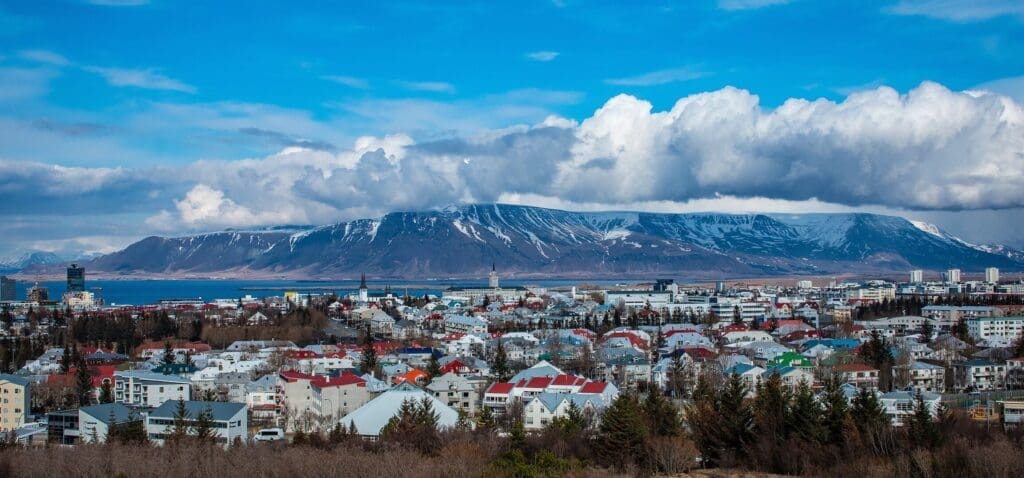 3) Rollercoasters and water slides in Europa Park, Rust
Who says theme parks are just for kids? Rust in Germany is home not only to the heart-stopping rollercoasters of Europa-Park, but also to the Iceland-themed Rulantica — a water park with Europe's largest speed slide.
The park is a way of 'visiting' the whole of Europe with your group, as it is divided into country-themed areas. You can enjoy a Greek taverna one minute and an Italian pizzeria the next and the bonus for stag organisers is that individual tastes can all be managed within one location.
A day at the park could include the blue fire Megacoaster, which takes you from 0 to 100 km/hr in 2.5 seconds and features the highest looping of a catapult coaster in Europe. Or the free-fall Dugdrop water ride, or some downtime in the saunas and spas.
The surrounding region also has a number of attractions if you have a day to spare. From hiking in the Black Forest, cruising down the Rhine or sampling nearby Strasbourg's excellent beer and Flammkuchen, you'll want to stay far longer than a weekend here.
4) Cave trampolining and white water rafting in Snowdonia
As a stag location, Wales is one of Europe's best-kept secrets. For those unphased by a bit of rain, Snowdonia offers world-class adventure breaks for those looking for a high-adrenaline outdoor stag weekend.
Canyoning, for example, involves descending a steep-sided gorge by sliding, swimming down rapids, walking behind waterfalls, and even jumping off them. Or you could try white water rafting; taking grade 3-4 rapids as a group is a thrilling bonding experience!
Other activities in Snowdonia include caving, quad biking, clay pigeon shooting, and 4×4 driving. Nearby, you can find Bounce Below, a technicolour trampoline and slide adventure housed in a 176-year-old disused cavern.
For those with a true sense of comedy, head down to Cardiff where your team can try out a Welsh Country Games session. With challenges that include the Rugby Run and The Welsh Celebrity Knockout Launch, this is a great ice-breaker or end-of-weekend laugh.
5) Bobsleighs and beer spas in Riga
Latvia is an up-and-coming stag destination, so book yours soon before the secret really is out across Europe! The gothic city of Riga is a great base, with culture, restaurants, and renowned nightclubs, and you will find a wide range of affordable day trip adventures.
In winter, don't miss bobsleighing on the professional ice track. Your group can set up a competition for the fastest sledder (with forfeits included, perhaps). In summer, enjoy a trip to Riga's Aqua Park which includes a wave pool and spa.
The nearby Guaja Valley is known for its breathtaking natural beauty and yearlong adventure sports. These include bungee jumping, ziplining and high ropes courses in summer, and skiing, and snowboarding in winter.
Riga has great options for the evening. You could book your group a medieval dinner with authentic food in a vaulted banquet room, go night kayaking, or have a chilled evening at a Beer Spa. This is not a spa with beer, but a spa in beer — truly a unique experience!
Start off your night with a taste of Riga Black Balsam. This is an aromatic herbal liqueur drunk with ice cream in summer or coffee in winter. Then, take a pub crawl around the old town to get stuck into Riga's vibrant nightlife.
Check out the live music events at Tallinn Street Quarter, the craft beers at Labietis Brewery, and the alternative clubs in Briāna quarter. For the classic night out, head to the Old Town's Sinners Club or Pandemonium (which runs beer pong tournaments too).
At Rewind Dubrovnik, we know that one of the biggest challenges of organising a stag is finding activities that are perfect both for the stag himself and meet the expectations of his collection of friends and family.
We hope that this blog will help you to surprise the group with something new and exciting, that everyone can look forward to. Do chat with us about your stag options if you're interested in coming to our native Dubrovnik; we have been there ourselves and would love to help wherever we can.