For some, the perfect holiday involves a smorgasbord of adventure, sporting experiences, beautiful scenery, and history. For others, holiday heaven is sitting on a white sand beach and not moving for a week. Or perhaps you are looking for a fusion of both?
Few places in Europe will please all these people, but 7 days in Dubrovnik really does promise it all. At Rewind Dubrovnik, we specialise in balancing the needs of everyone, and couple this with supporting you with smooth travel and transfers that make the difference between chaos and peace.
This guide provides you with a smorgasbord of options, but an equally great idea is to hone your perfect holiday down and stick to exploring just one of these suggestions below for a week….or more.
Looking for more suggestions or personalised travel advice? Just get in touch with us at Rewind Dubrovnik; our local, passionate team look forward to hearing from you.
Dubrovnik's island safaris and nature immersion
For those looking for a taste of the wild, take one of our fabulous boat tours from Dubrovnik out to the islands nearby. At Rewind Dubrovnik, one of the very first passions that inspired our business was exploring our island sea life. 
There is just something other-worldly about swimming through the underwater seascapes, and our favourite method of travel just has to be the underwater scooter. Our underwater scooter Elaphiti safari includes up-close encounters with coral, turtles, and the full rainbow spectrum of fish.
For land based wildlife, take our speedboat trip out to Mljet. Step into the Mljet National Park and let the sounds of crickets and seabirds take over your senses. Tread softly and you might spot wild boar, geckos, or even the technicolour Emerald Cuckoo Wasp.
This is a really great check list of Mljet plant and animal species which might be fun to print out before your trip!
Dubrovnik's medieval city attractions
Dubrovnik has seen recent historical fame through its role as the shooting location for Game of Thrones. The reasons for this choice of setting will become obvious as soon as you step into the old town; every street evokes drama and historical mystery.
Our Dubrovnik Game of Thrones city tour intertwines fun insights into the fantasy world with real historical stories that lie behind some of the plot. This is a great way to start a Dubrovnik city break, as you'll catch locations you'll want to return to again and again to soak in the atmosphere.
A particularly vibrant contribution to Dubrovnik's history comes from our Jewish communities. The Dubrovnik Synagogue is one of the most treasured sites of Jewish culture in Europe, blending a 13th-century Gothic house with a 16th-century Sephardic synagogue.
This marks the starting point of Dubrovnik Jewish Heritage tour, which also tells you stories of 16th century life in the Jewish Ghetto and brings you right up to date through the moving trials and triumphs of this community.
Other local medieval towns include Ston, whose picturesque streets are a seductive place to spend the afternoon. Our boat trip to Ston includes a dip in the Adriatic and an introduction to the world's best oysters.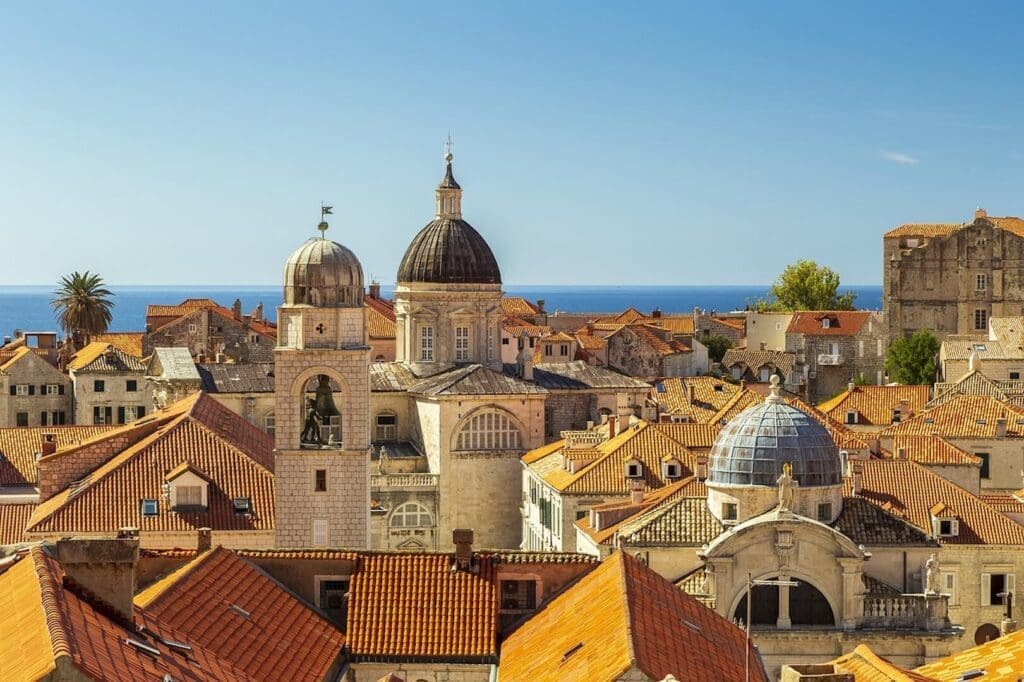 A stunning Adriatic beach break
Once you set foot on one of our gorgeous white-sand beaches, it may be hard to leave to do anything else. Elaphiti island beaches in particular combine beautiful snorkelling, quiet warm sands and surrounding forests that scent the beaches with eucalyptus.
One of the most relaxing ways to explore the island's beaches is with our Elaphiti Islands private speed boat tour. This is fully customisable to your interests, and we promise you the best white sands, guides to the most secluded spots and optional snorkelling.
Or check out our guide to the best beaches in Dubrovnik to help you make the absolute best out of your beach experience!
For a dreamy end to your holiday, book our Dubrovnik sunset boat tour, which will imprint forever in your memories a peaceful starlit sky and sea breeze.
Explore Dubrovnik's great outdoors 
Despite our love of the sea, at Rewind Dubrovnik we are also keen land explorers. We designed our Konavle cycling tour to wind through some of our favourite local beauty spots and recommend it as a wonderful introduction to the Croatian countryside.
Whizz past vineyards and olive groves, and follow the path of the mesmerising River Ljuta to catch a sense of rural life today. Step back into medieval history with our guided stop-offs at the Sokol Grad fortress and Pridvorje Franciscan Monastery.
For an even faster adventure past stunning scenery, check out our 900m Adriatic zip-wire adventure, which spans lush forests and rugged cliffs, and gives you spectacular views out to sea, if you can take a breath!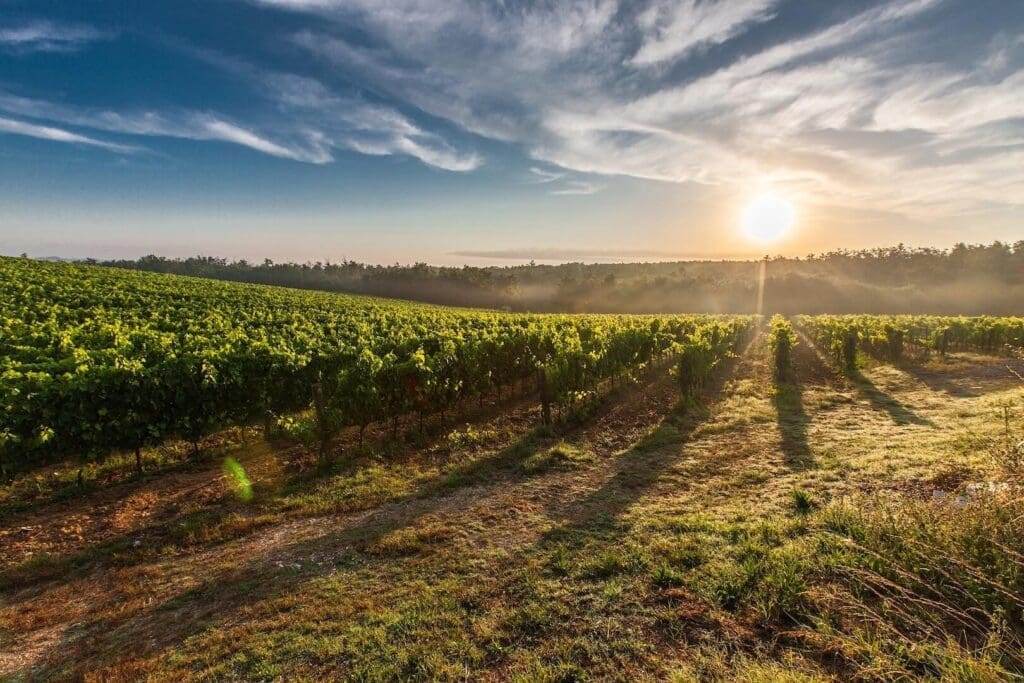 A Dubrovnik foodie experience
We know that for some, a holiday is not complete without a holiday from cooking, or without an adventure in new tastes. Dubrovnik's cuisine offers something for everyone, from the freshest local vegetables, locally caught seafood, and rich, aromatic meat dishes.
Dubrovnik's cuisine is similar to Mediterranean cuisine, but with local features, such as the preference for grilling fish on wood embers. Specialties include a range of thick Dalmatian meat sauces, cuttlefish ink risotto, octopus salad, and the lovely rožata, a creme brulee-like dessert made with rose liqueur.
Almost everything (even our cakes) feature the delicious local olive oil, which the area has been famous for for thousands of years.
Many of the local vineyards will offer wine tastings, and even the smallest island restaurants are likely to offer top quality local wines, such as the red Plavic Mali or white Posip.
Our skippers and tour guides are all foodies themselves, and some even have degrees in our local cuisine, so you can be sure we will always help you to match your own tastes to local experiences.
We have also designed a range of local food and drink tours ourselves if you want a real immersion in local culinary cultures. Our Dubrovnik brewery tour, for example, gives you behind-the-scenes perspective on beer production and expert advice on food pairings. 
This blog can only really give you a taste of what a 7-day stay in Dubrovnik could look like, and we would love to chat through your own interests and help you design the perfect itinerary, so get in touch for more!