When most think of a sunny getaway in Europe, Italy's Amalfi Coast often comes to mind – a place dotted with picturesque towns, winding roads, and lemon groves.
But is the Amalfi Coast's fame overshadowing another equally stunning destination? Is Croatia a better holiday destination? We certainly won't knock the magic of Italy, but we will share a few reasons why we think Croatia is one of Europe's great holiday destinations.
So, let's dive into why Croatia, particularly Dubrovnik and the Elaphiti Islands, should be a leading contender for your next vacation!

We hope the following blog inspires you for your travels in Croatia. If you are planning to come to Dubrovnik, be sure to check out our selection of Luxury Boat Tours from Dubrovnik and Dubrovnik Land Tours.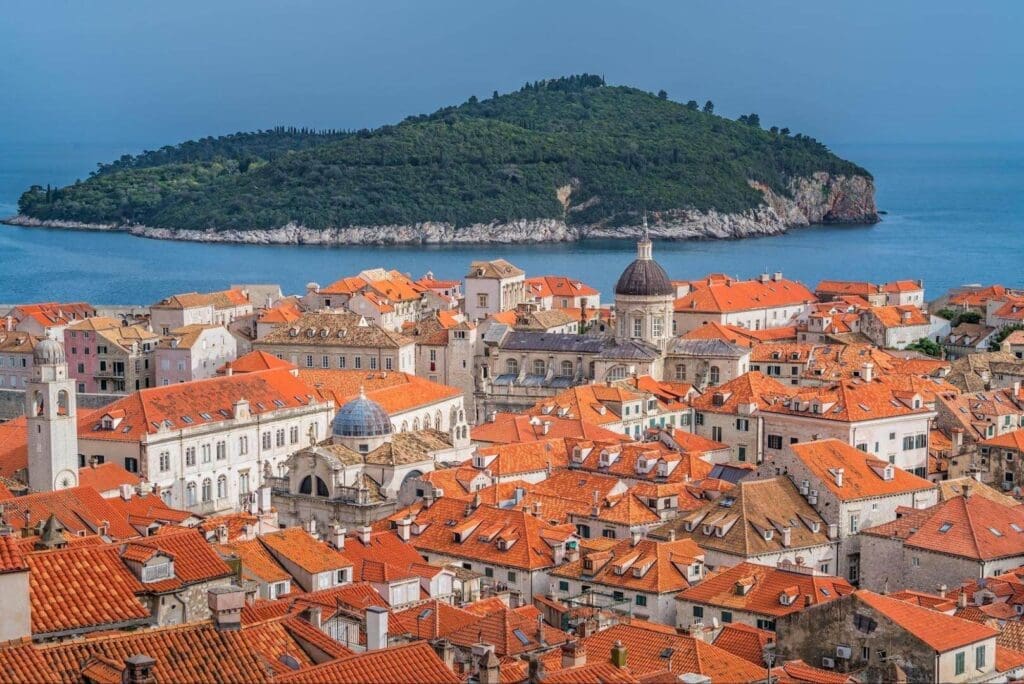 The Pearl of the Adriatic: Dubrovnik
Dubrovnik is frequently hailed as the "Pearl of the Adriatic." As soon as you enter its ancient walls, you'll understand why – it is unquestionably one of the most magical places in all of Croatia.
History and Architecture: While Amalfi Coast towns like Positano offer picture-perfect views ideal for your Instagram feed, Dubrovnik offers something truly unique. The city's walls, some of which date back to the 7th century, surround an intricate weave of Gothic, Renaissance, and Baroque architecture. On every corner, it feels like you're stepping back in time. There are no medieval fortifications in Europe as dramatic as those of Dubrovnik. (If the history of Dubrovnik fascinates you, you will surely enjoy our Jewish History Tour of Dubrovnik.)

Vibrant Culture: While tourists often fill the Amalfi Coast, especially during peak season, Dubrovnik retains a unique blend of tourists and locals. The result? An authentic taste of Croatian culture, with local festivals, music, and traditions on full display.
A unique aspect of the city's culture is its association with Game of Thrones. Much of the hit HBO adaption of the fantasy series was filmed on location in Dubrovnik, and you can visit recognizable filming locations here. Check our Game of Thrones Tour of Dubrovnik to learn more.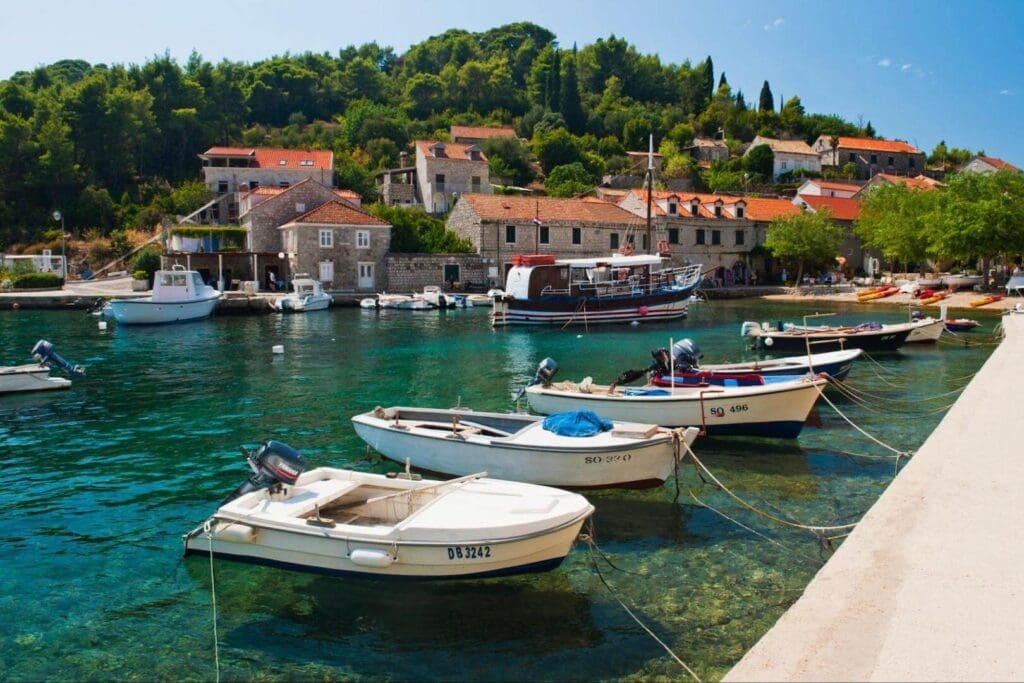 Elaphiti Islands: Croatia's Understated Archipelago
The Elaphiti Islands are a tranquil contrast to the bustling mainland just northwest of Dubrovnik.
Unspoiled Beauty: The islands, mainly Šipan, Lopud, and Koločep, are less frequented than many spots on the Amalfi Coast. With crystal-clear waters, sandy beaches, and dense pine forests, they offer untouched beauty that's becoming increasingly rare in European hotspots.
Active Adventures: Whether you're kayaking, hiking, or simply strolling, the Elaphiti Islands provide an array of activities for nature lovers. Koločep, for instance, boasts a network of trails leading to panoramic views, while Lopud's Sunj Beach is a sandy haven perfect for relaxation.
See the Elaphiti Islands with convenience and comfort on our Eplaphiti Islands Luxury Boat Tour.
Split: Ancient Meets Modern
Found along the eastern shore of the Adriatic Sea, Split is the second-largest city in Croatia, and it effortlessly blends the ancient with the contemporary.
Diocletian's Palace: This UNESCO World Heritage site forms the heart of old Split. Built in the 4th century for the Roman Emperor Diocletian, the sprawling palace complex now serves as a lively hub, with homes, shops, and cafes lining its historic corridors and courtyards. This fusion of daily life with ancient structures is unique to Split.
Riva Promenade: Just outside the palace walls, the Riva is Split's seafront promenade. Lined with palm trees, it's the perfect spot to enjoy a coffee, admire the harbor views, and soak in the Mediterranean sun.
Learn more with our Best Way to Visit Split and its Islands blog.
Plitvice Lakes National Park: Nature's Masterpiece
A bit further afield, but worth every minute of the journey, is the Plitvice Lakes National Park. A contrast to the coastal allure of Croatia, this park offers a dive into the lush inland beauty.
Cascading Lakes: The park consists of 16 terraced lakes cascading into one another via a series of waterfalls. The play of sunlight with the clear waters creates a mesmerizing palette of blues and greens, changing hues depending on the time of day and angle of light.
Biodiversity: Beyond the waterfalls, Plitvice is a haven for various wildlife species. While hiking along its well-marked trails, one might spot anything from owls and eagles to wolves and brown bears.
Savoring Croatian Cuisine
No comparison would be complete without discussing food. The Amalfi Coast has its delights, from limoncello to seafood pasta. But Croatian cuisine? It's an undiscovered treasure!.
Seafood: Thanks to its Adriatic coast, Croatia serves up some of the freshest seafood you'll ever taste. The flavors are rich and refreshing, from grilled fish to octopus salad.
Peka: This traditional dish involves slow-cooking meat or seafood under a bell-like dome covered with embers. The result? Incredibly tender and aromatic meals that you won't find on the Amalfi Coast.
Wines: Croatian vineyards produce wines that are winning accolades on the global stage. Croatian wines perfectly complement the local fare, whether it's a glass of crisp Pošip or robust Plavac Mali
Excited to begin exploring Croatia's food culture? Consider booked a place on our Culinary Tour of Dubrovnik. .
Begin Your Croatia Adventure
The Amalfi Coast certainly has its charms, and it's a worthy destination for those seeking beauty and culture. However, Croatia, with its rich history, stunning landscapes, and delectable cuisine, offers an experience that is no less captivating.
For travelers willing to venture off the beaten path, Croatia promises the beauty reminiscent of popular Mediterranean spots and a unique character all its own. Whether you're wandering through the historical streets of Dubrovnik, basking on the beaches of the Elaphiti Islands, or indulging in the country's culinary delights, Croatia beckons with the promise of unforgettable memories.
Explore our range of Tour Experiences in Dubrovnik. If you have any questions, please get in touch.