Dubrovnik is nestled on Croatia's southern coast and offers a winning blend of history, culture, and breathtaking natural landscapes. Whether you're a history enthusiast, a fantasy series fan, or a traveler who craves adventure, Dubrovnik has something to wow everyone.
This 3-day guide to visiting Dubrovnik aims to take you through some of the city's most memorable offerings.
And while we have you with us, be sure to check out our range of Luxury Boat Tours in Dubrovnik.
Day 1: Dive into the History of Dubrovnik
Walk Dubrovnik's City Walls
Start your trip with a walk along the iconic city walls. Spanning nearly 2 km, these walls protected the city in its tumultuous past and now offer visitors unparalleled panoramic views of the Old Town and the Adriatic Sea.
It's best to visit early morning to beat the crowds and the midday sun. As you stroll, don't miss the Minceta Tower, the highest point on the wall, and the Bokar Fortress, both providing photo-worthy vistas.
To learn more, read our Guide to Walking Dubrovnik's City Walls.
Game of Thrones Exploration
For fans of the popular TV series, Dubrovnik is a must-visit. The city was the backdrop for King's Landing, and many iconic scenes were filmed here.
Begin at Fort Lovrijenac, which you might recognize as the Red Keep. Just outside the city walls, this fort is a cinematic experience that also reveals plenty about the region's past. Next, head to Pile Gate, the primary entrance to King's Landing.
Wrap up your Game of Thrones morning at the Jesuit Staircase, the site of Cersei's infamous Walk of Shame. For a deeper dive into the series' locations, consider joining our Private Game of Thrones Dubrovnik City Tour, which provides behind-the-scenes anecdotes and local insights.
To finish Day 1 in style, find a cozy spot in the Old Town to relax, perhaps with a local drink in hand, and reflect on the magical charm of Dubrovnik.
Day 2: An Island Escape to the Elaphiti Islands
The Elaphiti Islands, a short boat ride from Dubrovnik, are a serene getaway from the city's hustle. As you set sail, the Adriatic's blue expanse hints at the tranquility of the islands ahead.
Šipan is the largest of these islands. Here, time seems to move slower. Explore its historic churches, wander amidst olive groves, and enjoy the picturesque harbors. The island's quaint villages, Šipanska Luka and Suđurađ provide glimpses into local life, making it easy to lose oneself in the island's charm.
Lopud, meanwhile, is known for its sandy beaches – a rarity in Croatia. Sunj Beach is a must-visit, with its shallow waters and crescent of golden sand. After a dip, perhaps visit the Franciscan Monastery, a serene spot with a mix of history and peaceful quiet.
If time permits, consider a quick visit to Koločep. With its verdant nature walks and secluded beaches, this car-free island is perfect for those seeking solace in nature.
Return to Dubrovnik as the sun sets, the city's walls illuminated, signaling the end of a day well-spent amidst nature's embrace.
If you'd like to explore the enchanting Elaphiti Islands with an expert local guide, consider taking our Elaphiti Islands Full-Day Boat Tour. Also, be sure to explore our other Island Tours Departing from Dubrovnik.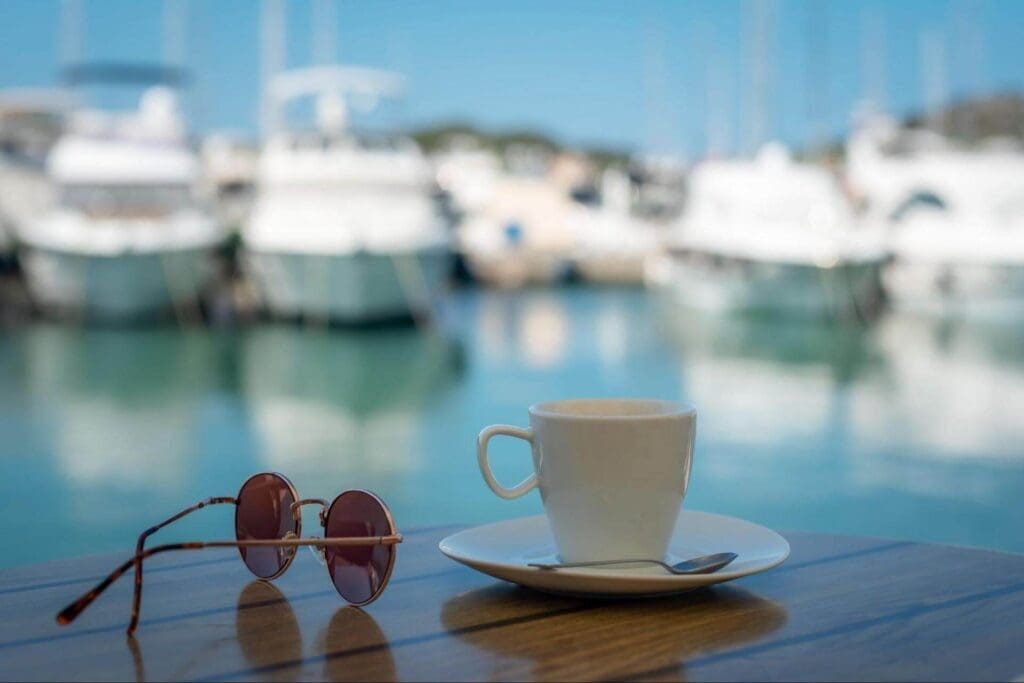 Day 3: Dubrovnik Culinary Landscape
Food is not just about taste and nutrition. It tells us much about people and places. Dubrovnik's culinary landscape is rich, shaped by its coastal location and Mediterranean influences. Begin your day with a visit to Gundulić Square Market. As you meander through stalls laden with fresh produce, local cheeses, and handcrafted products, the aroma of lavender might catch your attention, a fragrant souvenir to remember your trip by.
For lunch, seek a local "Konoba" – a traditional Dalmatian tavern. Dive into dishes like grilled fish, freshly caught and seasoned to perfection, or octopus salad, a blend of flavors from the sea. If you're keen on trying something hearty, "pasticada," a stewed beef dish simmered in wine and prunes, will not disappoint.
As afternoon transitions to evening, treat yourself to a gelato break. Wander through the Old Town, and numerous gelaterias offer a delightful array of flavors.
Conclude your culinary journey with a focus on Croatian wines. The Dalmatian coast is renowned for its wineries, and Dubrovnik has several wine bars where you can sample local varieties. Pair a crisp Pošip or robust Plavac Mali glass with seafood risotto or "buzara," shellfish stewed in savory wine, garlic, and tomato sauce. For dessert, savor Rozata, Dubrovnik's creamy answer to crème brûlée.
With a full belly and content heart, Dubrovnik's gastronomic delights ensure your trip ends on a delectable note!

Elevate your exploration of Croatian to another level with a Gastronomic Tour of Dubrovnik. Or, if you're a beer drinker, book a place on our Art of Craft Beer Tour in Dubrovnik.
Set Sail on a Dubrovnik Adventure
Three days in Dubrovnik will allow you to enjoy a range of unforgettable experiences, from the majesty of its historical walls and the magic of film locations to the untouched beauty of neighboring islands and the unbeatable taste of fresh local flavors on your palate.
While this itinerary captures the essence of Dubrovnik, the city always has something more to offer. It beckons you to return, to explore deeper, and to find your own hidden gems. Whether it's your first visit or one of many, Dubrovnik ensures memories that you'll want to rewind and relive over and over.
If you have any questions, please contact us.