Find out if we're your best choice
We are a family, couples, friends, gay, and pet-friendly company offering our services to anyone who wants to have a good time. And, although this list may seem a bit presumptuous, our aim is to avoid your disappointment and actually help you decide whether we're the right choice of Dubrovnik boat tours provider for you. So, let's start:
1. Bad swimmers
Boat tours are what we do, hence you'll be on the water almost ALL-THE-TIME. Of course, we can provide a life jacket for your safety. But if you dread the sea, do you really want to spoil the fun for your company who wishes to carelessly jump, swim, and snorkel? On our Dubrovnik boat tours, we'll be sailing around beautiful Adriatic islands, islets, visiting amazing coves, bays, and beaches. We honestly think it wouldn't be fun at all if you just stayed and boiled at the boat while others have a good time.
2. Open bar depleters
Of course, we'll prepare everything which can contribute to having a good time, including cold soft and alcoholic drinks. Our fridge filled with water, beer, wine, prosecco, and other soft alcoholic drinks will be at your disposal. However, we trust you to be a responsible drinker and not practice dangerous behavior which would jeopardize the safety or discomfort your companions and our staff. No one wants to end up in the hospital with alcohol poisoning on high temperatures, on the open sea at that. That too would ruin all the fun for everybody, right?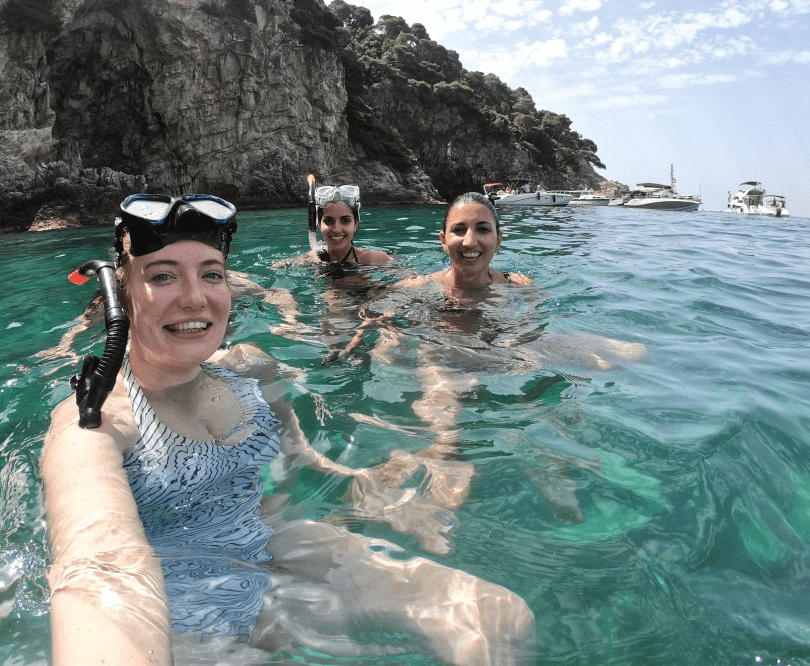 3. Adrenalin junkies
Yes, we do SPEED boat tours. But that doesn't mean we practice speeding beyond legal restrictions jeopardizing yours, ours and other people's safety. Dubrovnik boat tours are performed with Marlin 23 rib with a max speed of 40 Knots. It can do really sharp turns and withstand a great amount of dynamic load and rough seas. We want our clients to have a truly luxurious and relaxed time, to fully enjoy their time with us. So, if you're into a bit more adrenaline ride, perhaps renting a jet ski would be a better choice.
4. No pessimist, please.
Sorry, but we don't want anyone to rain on our (your!) parade! We are here to create only happy, relaxed and enjoyable memories. Dubrovnik and its surroundings are truly memorable, and we want you to go home with only positive emotions. Would it be too much if we expected you to be relaxed and unwind on our tours? We hope not.
5. Budget travelers
First of all, we must say we mean no disrespect for budget travelers in any way. We are aware that our prices are not affordable to everyone, but we did try to make it reasonable in terms of our sustainability. We maintain our boats in top condition all the time and provide our guests with top-quality services and products like organic Croatian-made suncream or the finest bottles of wine and champagne. We don't discriminate against travelers according to their budget, we simply think everyone can find a tour fitting theirs.