Halfway between two Adriatic pearls…
Settled between Split and Dubrovnik, Pelješac is the second largest Croatian peninsula (after Istria), abundant with natural, cultural, and architectural beauties and treasures. 77 km in length, from its junction with the mainland in Mali Ston to the cape Lovište, it extends almost parallel with the coastline.
As opposed to a land tour, booking a Speed Boat Transfer from Dubrovnik will enable you to see almost all its best features on the way. Coniferous trees of cypress and Aleppo and Dalmatian pines give Pelješac a distinctive Mediterranean look and vibe.
Even in photos, clean water bays, coves, and sandy and pebble beaches are inviting enough to make you want to visit Pelješac.
Trust us, it will be worth your while.
Visit Ston
A medieval town, Ston is found on the land entrance to Pelješac. It boasts the world's second-largest city walls and fascinating saltworks. It is also a well-known shellfish farming area, so it is no wonder you will find them on almost all local restaurants' menus. Check out our Private Boat trip to Ston!
The Bay of Prapratno
Not far from Ston is the beautiful Bay of Prapratno, with its centuries-old olive groves, Mediterranean macchia, and a clean sandy beach. This is an excellent spot for relaxation and sunbathing. There's a bar on the beach, and peddle boats can be rented nearby – a stop at the Bay of Prapratno is a taste of paradise.
Orebić
Another prominent town in the western part of the Pelješac is Orebić. The home of skillful captains and sailors, Orebić is famed for its maritime traditions. Orebić sits at the foot of Mount St. Ilija, and the area offers plenty of enjoyable trails for those who like to hike.
Culture vultures can visit Orebić's ancient monastery (pictured above) or the local maritime museum. Those who like to enjoy luxury while travelling can sample the region's local wines and enjoy time reclining on Orebić's pristine beaches.
Those who enjoy Orebić are also sure to enjoy the Elaphiti Islands. Consider joining us on our Full-Day Elaphiti Islands and Blue Cave tour.
Gorgeous sun-drenched vineyards in Pelješac
When it comes to Pelješac, winegrowing culture cannot go unmentioned. There are wine roads throughout the peninsula on which you can do tours of wineries and vineyards.
"Dingač" and "Postup", two excellent indigenous sorts of wine, are famous worldwide. When you visit Pelješac, you will notice vineyards everywhere, up on the hills, valleys, and slopes in close vicinity of the sea.
There are winemakers in almost every village, and we will be happy to recommend the best local wines. We are sure you will want to take a few bottles home as a souvenir. However, it often happens they never reach their new home.
Being wine lovers, we have only one piece of advice: take some extra bottles!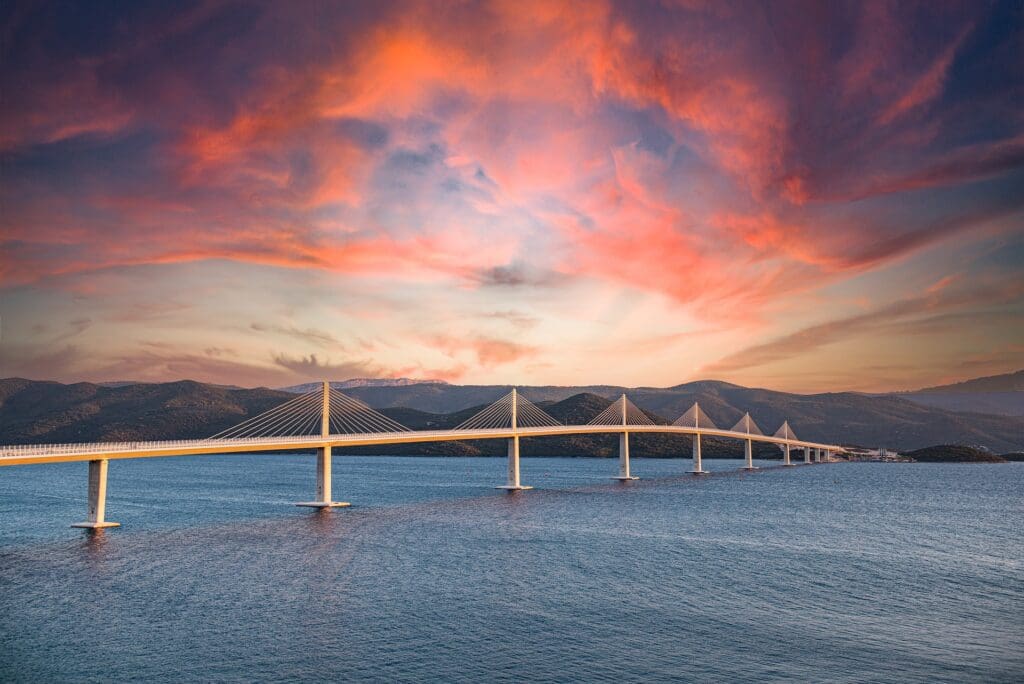 Ston, Prapratno, Hodilje, Žuljana, Trstenik, Trpanj, Orebić, … There are many small seaside villages and picturesque towns we can take you to on a Private Speed Boat Transfer from Dubrovnik.
We will ensure you see all the beauties worth visiting, have fun, and taste great food and wine.
All that is left is to relax, unwind, and enjoy making superb holiday memories!
If you have any questions, please get in touch.