As Dubrovnik locals, we know exactly where to go when we want to escape the bustle of the city. The Elaphiti Islands form a small archipelago a few kilometres from Dubrovnik in the Adriatic Sea. We invite you to take one of our private Dubrovnik boat tours for a true escape to lush forests, spectacular snorkelling and pristine beaches.
Here are 6 reasons why you won't want to miss these special islands when visiting Croatia.
For more local tips or advice on our tours, please do get in touch. You might also want to join our helpful Facebook group.
1. Kolocep Island's underwater light show
You may well have heard of Croatia's famous Biševo Blue Cave, but if you are looking to avoid the crowds, seek out Kolocep's secluded, yet just as spectacular alternative. The Kolocep Blue Cave gets its name from the iridescent blue light filtering through the water.
Just around the corner are the Three Green Caves, where emerald green water passes through the arches and pillars of intricate rock formations. When travelling between these caves you can discover a truly mystical light experience in Kolocep's coral reefs.
When light is refracted off the algae living in coral tissues, it produces stunning visual effects unique to these underwater ecosystems. From the surface, this appears as a shimmering effect, but close up, you will witness a diffused, otherworldly glow.
In our opinion, the best way to explore coral reefs and caves is with an underwater scooter as they allow you to swoosh in and out at the pace of a fish! Join our Elaphiti Islands underwater scooter adventure for an unforgettable natural light show!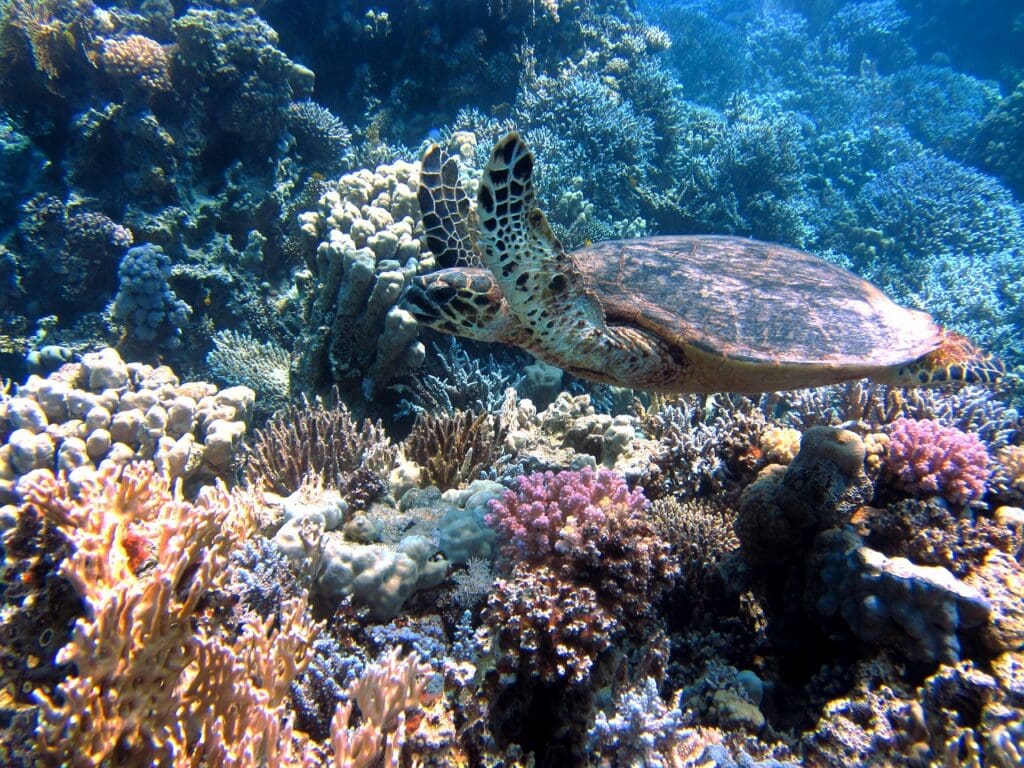 2. Elaphiti's wildlife; famous since Roman times
Elaphiti's islands were featured in one of the oldest natural history books: Naturalis Historia by the 1st-century naturalist Pliny the Elder. And we at ReWind Dubrovnik are not surprised.
Gliding around on an underwater scooter, you will spot incredible animals in Elaphiti's waters, such as rare sea turtles and bottlenose dolphins. Look too for octopus, Moray eels, cormorants and sea urchins.
Among the cypress and pine forests of Lopud, you will find falcons, lizards and dragonflies. If you are really quiet, you may come across the Aesculapian snake, which has cultural significance for its role in ancient mythology.
Elaphiti's rich ecosystem is protected locally by various regulations and sustainable tourism initiatives. At ReWind Dubrovnik, we specialise in small, private tours to ensure a peaceful encounter between our visitors and our incredible wildlife.
3. Tantalising Elaphiti cuisine
The fertile soil and waters of Elaphiti make sampling the cuisine truly a local experience. Our favourite dishes include Octopus Salad and Burara, a dish with mussels, clams, shrimp and white wine.
For those who enjoy their beef, we have the slow-cooked Pasticada, best enjoyed with a glass of our local full-bodied Plavac Mali. For vegetarians, we love Soparnik, a pie made with locally grown swiss chard and onions.
Elaphiti's islands are well known for their high-quality olive oil, which has a distinctive peppery flavour. If you explore the markets in Suđurađ, on Šipan, the largest island, you will encounter a wealth of home produce, including wine, marmalade and seasonal vegetables.
On all our private Dubrovnik boat tours, we can provide personalised advice on local restaurants, and we highly recommend experimenting with wine or olive oil tasting, and perhaps a glass of local champagne. And for a similarly high-quality experience on the mainland, consider our Dubrovnik food tour and our Dubrovnik beer tour.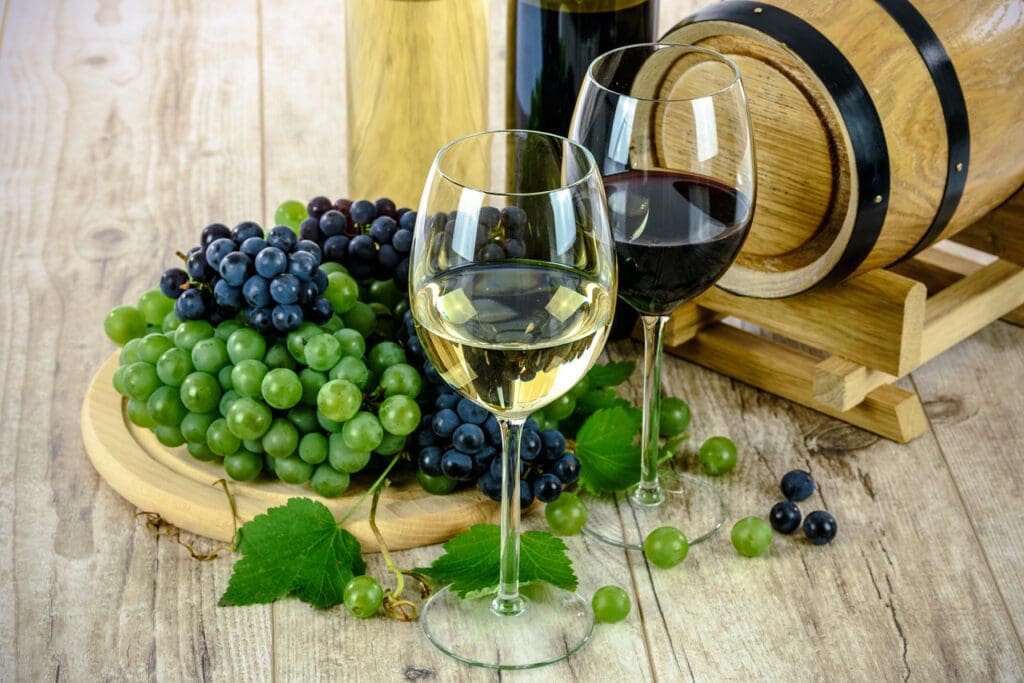 4. Elaphiti's centres of culture and discovery
The Elaphiti islands are home to several medieval monasteries, which have stood for centuries as ancient and living centres of learning and culture. You can visit the beautiful cloister in the 15th-century Franciscan monastery on Lopud island, which is still home to a small community of friars.
On Lokrum island, you will find a museum and cultural centre in the Benedictine monastery, along with an astronomical observatory and library with a vaulted ceiling, known for its impressive collection of antique texts. Records show that the Benedictines first settled on Lokrum around 915 AD.
Elsewhere on Lokrum, visit the lush Botanical gardens, providing shade at the peak of the day with over 800 species of plants to discover. The gardens are a must if you are a photographer; take in the stunning views of the Adriatic Sea and nearby Dubrovnik old town.
Ask a local, if you dare, to tell the story of the infamous Lokrum curse!
5. Discover Elaphiti's land and watersports
The Elaphiti Islands are an ideal destination for cycling, hiking, sailing, swimming and kayaking. It's very easy to rent kayaks, sailboats and bikes on the islands, and you can choose your pace, from exhilarating adventures to gentle ambles.
Cycle hire options cater for all levels of cyclists and offer electric, mountain and road bike options. Lopud and Kolocep islands are car-free, making them perfect for safe cycling. The only non-bike you may have to contend with are local taxis in the form of golf carts.
Exploring the islands on foot, bike or across water is an ideal way to appreciate the stunning Adriatic coastlines. The Elaphiti islands are made of limestone and dolomite, which you can see in 20 metres of spectacular layers at Fisherman's Cave on Lokrum Island.
(For spotting the difference, our clue is that the dolomite is more pearly!)
Take a thrilling jump into this cave's deep waters on our full day Elaphiti islands boat tour.
6. Elaphiti's perfect beaches
The Adriatic sea is known for its crystal clear waters, due to limited industrialisation, low population density and coastal currents. Every island offers a range of different beaches where you can enjoy these perfect waters.
On Lopud island, for example, you can walk from the fine white sands of Sunj, surrounded by pine forests, to the secluded sea-polished pebbles of Sikirica. Lopud Island's motto is "no cars and no rush", and here you will find yourself in a world truly apart from the pace of modern life.
Check out our guide to the best beaches in Dubrovnik, where the Elaphiti islands feature twice, partly because they offer a real escape from the tourist crowds.
For the most secluded options, head to Sudirad Beach on Šipan island, which is surrounded by olive groves, or to the small cove of Donje Celo on Koločep island.
Allow the sounds of the waves to help you drift off, drop into a local taverna for a drop of Rakija, or sit and watch the magnificent Elaphiti sunset.
At Rewind Dubrovnik, our priority is for you to have a peaceful, totally stress-free experience of our wonderful islands. We always organise our tours outside of peak times and keep our group numbers low.
So, if the thought of slipping through glistening waters, feeling soft sand beneath your feet, or walking with the heady scent of pine forest is taking your fancy, please get in touch or head to our blog for other local tips!