Croatia's islands are as diverse as our natural wildlife; there is really something for everyone. We at ReWind Dubrovnik, however, have a number of priorities: our tours are private, peaceful and offer a luxury experience away from the crowds.
Our idea of the perfect holiday is a total physical spiritual and social break from modern life, and for us as native Dalmatians, that has to come with total immersion in the sea, forest and lakes. With this in mind, we want to let you in on the secret of our own three favourites.
Best for nature and seclusion: Mljet
Mljet Island has made a history out of providing a secluded getaway, providing a refuge for plants, animals and humans alike! It offers long, quiet beaches, the oldest national park on the Adriatic — 200 acres of protected parkland — and over 72% of the island is forest.
You will immediately notice the special protection offered by Mljet National Park, in the island's incredible biodiversity. In Spring, look out for the rare Mljet narcissus, in summer enjoy the scents of wild rosemary, sage and thyme, and by the lakes you will see many species of waterlily.
Mjlet is home to the Balkan green lizard, the Eurasian scops-owl (listen for its call in the evenings!) and the wild boar (they are shy, so keep your distance). The park is ideal for hiking and mountain biking. Stop to take a rejuvenating dip in the saltwater lakes.
Saltwater swimming is known to improve skin health, circulation and immunity, and Mljet's Veliko Jezero (Large Lake) and Malo Jezero (Small Lake) provide the perfect natural therapeutic experience.
For those looking for secluded coastlines, Mljet's sandy beaches are perfect. Blace Beach has the special bonus of warm waters, due to the sea entrance being only 8 metres wide, producing a lagoon effect. We also recommend Saplunara and Beach Blaca — check out our blog on why Mljet is a must for beach lovers.
One of the most famous travellers to Mljet was Odysseus, who according to legend found shelter in a cave on the island after a shipwreck. A warning to all visitors: Odysseus first came to the island for its shelter but fell in love and ended up staying for seven years! This cave is now known as Odysseus' Cave.
On our Mljet Boat Tour tour, we make sure you visit this cave at the perfect time. At noon, sunlight illuminates the water producing an iridescent spectrum of color.
We invite you to explore below the water too: we offer snorkelling equipment and Go Pro cameras, so even if you do have to leave this island paradise, you can keep your memories in your living room!
Another community drawn to the seclusion of Mljet was the Benedictines, who founded a monastery on the island in the 12th Century.
In the 14th Century, the monastery was used as the first quarantine location in Croatia. Exploring the monastery will really give you a sense of fortification against the outside world; the walls and towers were built specifically to protect the community from pirate attacks!
A warning: this island requires a good degree of fitness to explore as it is very hilly!
However, if mobility is an issue, you can hire electric bikes or allow a good tour guide to take you by sea to Mljet's top attractions.
Indeed, you can probably tell by now how much we love this special, protected place, and we would love to offer you the best of this island in one of our carefully crafted luxury tours.
Apart from our Mljet Boat Tour (linked above), we also offer custom Croatia island tours — please do give us a call for a no-obligation chat with our experts.
Best for spellbinding history: Lokrum
Lokrum has found recent fame due to it being the setting for the city of Qarth in the popular fantasy series Game of Thrones. Fans can see a replica Iron Throne in the Lokrum visitor centre and there is an exhibition dedicated to the series in Lokrum's former Benedictine monastery.
The fictional Qarth aside, Lokrum has no cities. In fact, it is now entirely uninhabited by humans. The island is covered by pine trees and flowers, and your loudest companions are likely to be the crickets and the peacocks.
Take a paddleboard, hike or kayak to Lokrum's "Dead Sea", or Mrtvo lake, where the saltwater content allows you to float effortlessly on the surface with a spectacular view of the surrounding cliffs.
Lokrum's beaches are pebbly, but offer some of the most secluded swimming opportunities in Croatia, including the 'clothing optional' cove known as FKK.
The name Lokrum comes from the Latin for sour fruit, acrumen, because of the island's tradition of cultivating exotic plants. This tradition is kept alive in Lokrum's beautiful botanical gardens, which also boast stunning sea views.
Behind today's peaceful natural paradise, the island has a fascinating history. In fact, there are important historical and architectural reasons why this island was chosen to represent Game of Thrones' mystical city inhabited by dragons!
From Richard the Lionheart, who was shipwrecked here in 1192, to the Benedictines, whose antique texts and astronomical observatory are still preserved, there is so much to learn that we created a special moment for Lokrum on our private Dubrovnik sunset tour. With complimentary champagne, we invite you to listen to the captivating tale of Lokrum's curse!
If you would rather get your adrenaline from the body than the soul, however, we recommend Lokrum's exhilarating cave jumping experience, which is part of our full day Elaphiti islands boat tour.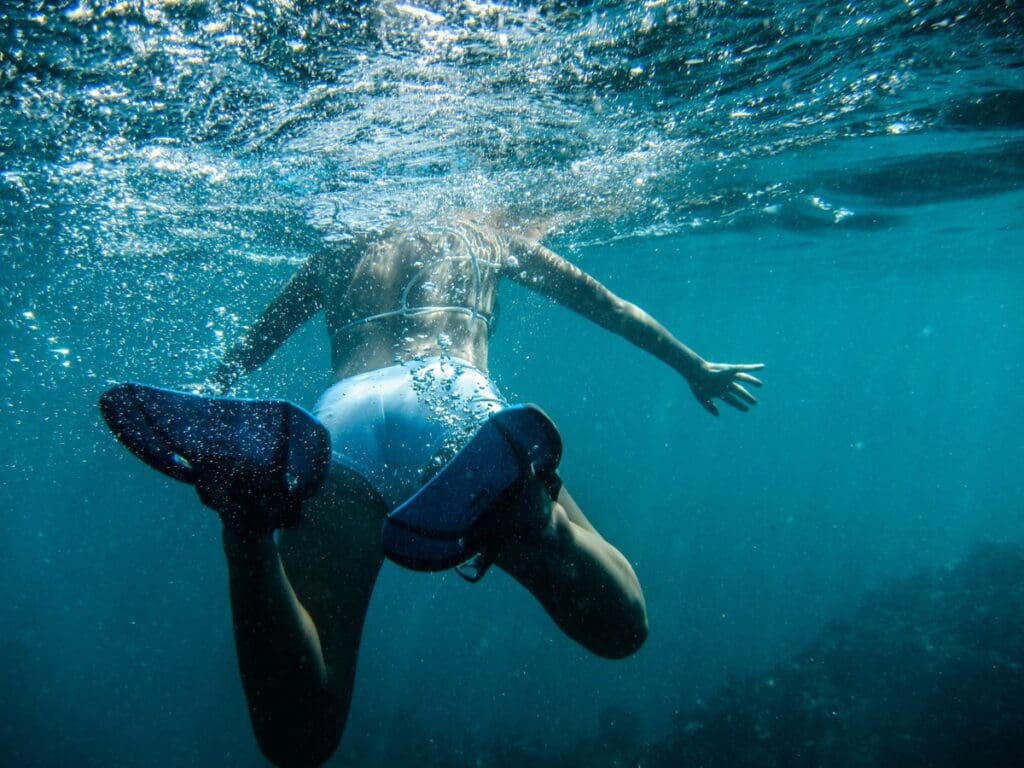 Best for artists and romantics: Korčula
We have written a whole blog on how much we love Korčula. We are certainly not the first to do so; Korčula has a fabulously rich history that tells the story again and again of communities falling in love with, and on, the island.
As you wander around Korčula's medieval streets, perhaps passing a musician on Plojaka square, or sipping a glass of locally grown wine, you will get a sense of why this island is so steeped in romantic and artistic history.
In the Center for Culture in Korčula's town of Vela Luka, you can find evidence of Mesolithic and Neolithic settlers. They were followed by the Illyrians around 1000 BC, whose fortresses you can still find. Korčula has a place in the Aeneid, the Roman writer Virgil's epic poem of love, voyage and war.
According to legend, this story's Trojan hero Aeneas founded the island of Korčula while fleeing the fall of Troy.
Communities on Korčula remained defined by adventure, with its fame for piracy during the Middle Ages, and for the work of one of Croatia's greatest 17th-century writers, Pietro Canavelli. Born on the island, he specialised in love poems and was frequently asked to write wedding songs.
Korčula is also famous for its traditional sword dance, Moreška, one of the oldest European dances still performed. Performances depict a battle over a feisty young woman.
Moreška is fascinating for its various historical adaptations, from representations of the so-called Crusades or Arab-Turkish conflicts to a keep-fit activity introduced for islanders!
After a day steeped in history, wander down for a sunset swim at one of Korčula's beautiful sandy beaches. We recommend Vela Pržina, Lumbarda, or for an extra special location for your own romantic story, head to Bacva Bay.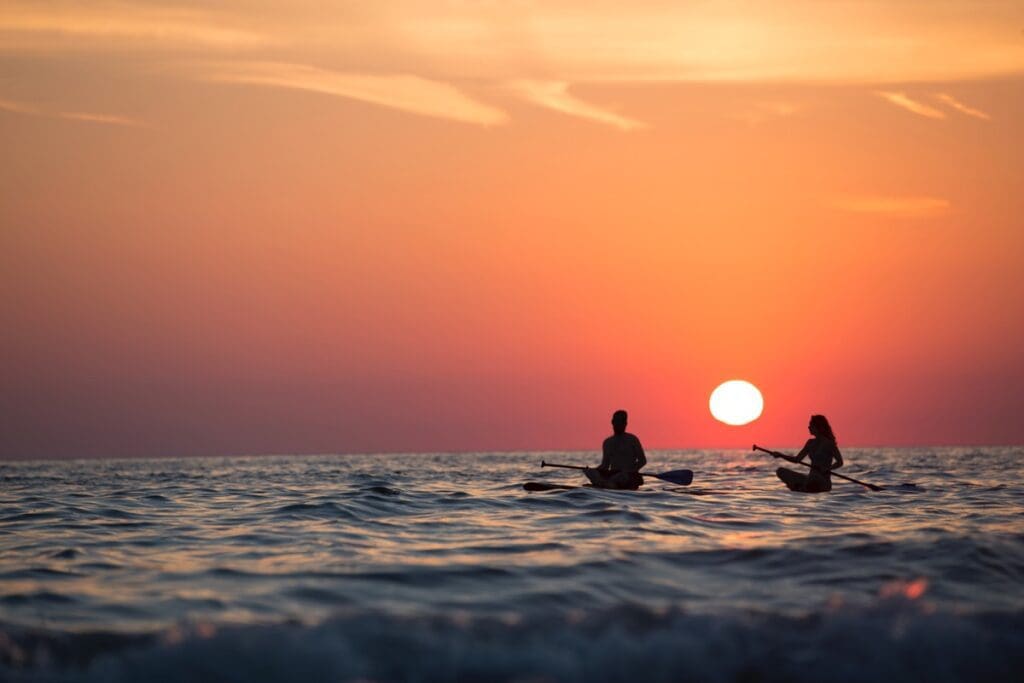 Although these three islands have a special place for us, we don't want you to miss out on some of Croatia's other amazing islands.
For infamous island nightlife, head to Hvar (and to avoid the crowds, try our transfers by speed boat from Dubrovnik); for the finest white sands, head to Sunj beach on Lopud island, and for the most spectacular caves and coral, it has to be Kolocep.
If you are visiting Kolocep, don't miss the opportunity to weave in and out of the caves by sea scooter, on our Elaphiti Islands underwater scooter adventure!
Get in touch with us at Rewind for more expert insider advice on how to explore Croatia's most beautiful, hidden secrets. And if you'd prefer to stay on the mainland, consider our range of Dubrovnik land tours.