Already walked Dubrovnik's majestic walls and taken your Game of Thrones selfies? This is the blog for those looking do something really different during their Dubrovnik vacation. It's time to escape the summer crowds and enjoy some unique activities often missed by tourists in Dubrovnik.
At Rewind Dubrovnik we specialize in unique, personalized experiences, so we'd love you to get in touch if you are keen for more ideas or just to get planning! And be sure to explore our range of Private Dubrovnik Boat Tours before you go. 
Go Cliff Jumping
As Dubrovnik insiders, we can recommend two fantastic places where locals enjoy cliff jumping. The first is at Buža and Buža II (translated as Hole and Hole II), which lie along Dubrovnik's western walls and are a popular local spot for a refreshing jump into the Adriatic.
Our favorite spot for a thrilling dip, however, is over on the island of Lokrum, just at the entrance to Fisherman's Cave. Join us on our Elaphiti Islands Boat Tour, and we will guide you to the perfect diving experience!
Meet a Dubrovnik Gargoyle and Improve Your Luck
Enter Dubrovnik's Old Town via the Pile gate, and you will meet a famous owl-like face on the side of the Franciscan monastery.
There is a debate about whether this creature is a gargoyle or a maskeron. Both are sculptures of faces of creatures intended to ward off evil spirits. They also act as clever architectural ways of conveying water away from the side of a building.
(Just in case you wanted to know, gargoyles tend to protrude more, and because of this, look like fantastical, grotesque animals or beasts, while maskerons can resemble human faces.)
The Dubrovnik maskeron/gargoyle still distributes rain from the roof to the ground, and if you are lucky with the rain, you will see the creature in full flow!
What do you think? Is this owl-like face more gargoyle or more maskeron? Either way, why not try out its alleged power to bring luck in love? All you have to do is hop (carefully!) onto the owl without falling off. Or….enjoy watching others try their luck!
Visit an Incorruptible Saint at Dubrovnik's Church of St Blaise
Saint Silvan was a very young, martyred fourth-century saint. His body appears uncorrupt (without signs of natural decay), and you can visit him at St Blaise's Church, a beautiful baroque structure worth a visit.
Witness the Resilience of Dubrovnik's Minority Communities
Dubrovnik has a rich cultural history, contributed to by many different communities. To start exploring this history, visit the Dubrovnik Cultural Historical Museum, which documents the influence of Serbs, Bosniaks, Hungarians, and Roma.
An important minority group is Dubrovnik's Jewish community. After Jews were expelled from Spain in 1492, many came to settle in Dubrovnik, and the city is home to Europe's oldest functioning Sephardic synagogue.
In the 18th century, Jews were forced to live in a ghetto with segregated water fountains and other amenities. Many fled or were murdered in the Holocaust, as the Italian and German armies occupied Dubrovnik, and only around 30 still live in the city.
The history of this community is a fascinating, inspiring journey, and a great way to understand it better is to join our Dubrovnik's Jewish Legacy Walking Tour. As well as the synagogue, we include captivating stories about life in the ghetto and through 2000 years of Jewish history.
Take a ride on the longest coastal zipline above the Adriatic
For a different pace of adventure, test your nerves by jumping aboard Dubrovnik's 900 Metre Zipline just above the Old Town. The line runs across forests and cliffs and includes incredible views across the Adriatic.
Explore Dubrovnik's Sealife by Underwater Scooter
Love snorkeling but feel outpaced by the fish? An incredible way to explore Dubrovnik's local sealife is by underwater scooter, which will whoosh you in and out of caves at pace with your colorful companions.
Join us on our Elaphiti Underwater Scooter Safari to spot moray eels, silver anchovies, colorful scorpionfish, and maybe an octopus. Also included are the mesmerizing blue and green caves on Kolocep Island; you will truly feel that you have swam into another world.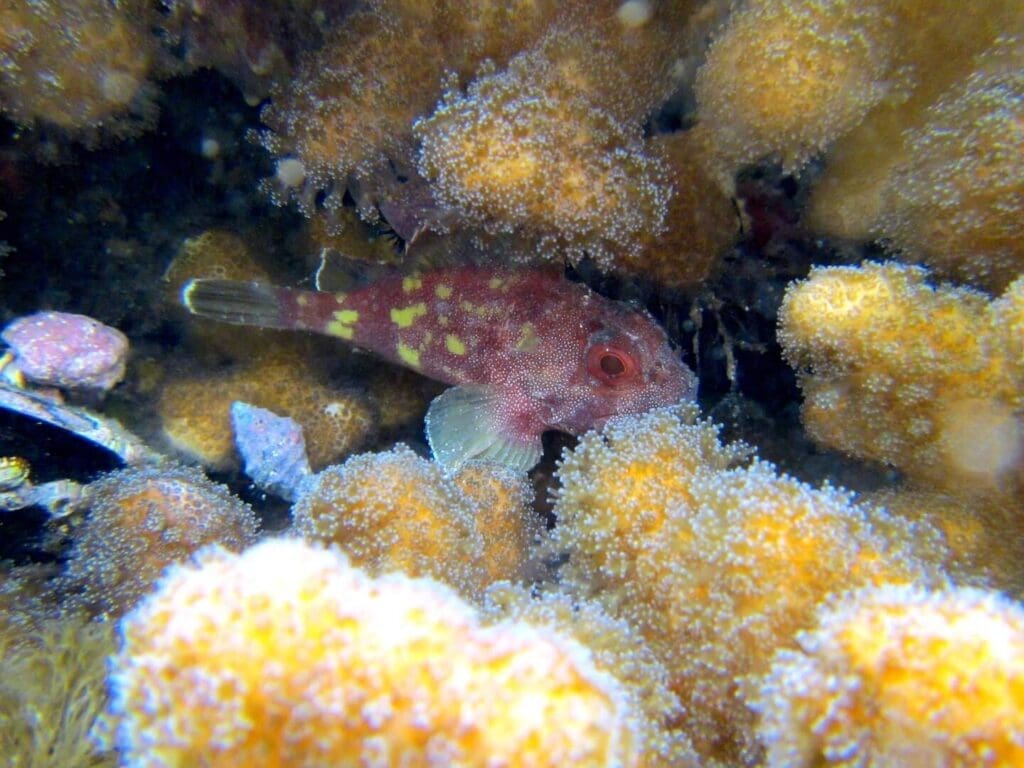 Try Olive Oil Tasting in Šipan
You will have heard of wine tasting, but understanding the subtleties of different olive oils is another unique experience for the senses. Croatia's olive oils are world-famous, and you will find many places that offer tasting as part of a farm tour or a meal.
Our favorite place for a quiet, top-quality tasting session is on the Šipan Island, included in our Elaphiti Islands Tour. The oil is swirled, smelled, and sipped at an olive oil tasting, just like wine, although you can also do it by dipping in a delicious local bread.
Visit Ston's Salt Farms
Have you ever wondered how humans have retrieved salt from the sea? From prehistoric times, humans designed large, shallow pans to heat salt brine and evaporate the water. The salt pans southeast of Ston are thought to have been in constant use since at least the fifteenth century.
In Ston, no fires are needed to heat the brine as the pans are designed to allow the summer heat to do the job. Visit the farms on our Boat Trip to Ston, where we skip the traffic jams and whisk you along the coastline, stopping whenever you feel like a refreshing dip!
Swim in Mljet's saltwater lakes
For another salty experience, visit Mljet Island's Stunning National Park. Home to a rich diversity of wildlife, including lizards, rare birds, and aromatic herbs, the saltwater lakes here are warm and perfect for swimming.
Swimmers can enjoy the salt's extra buoyancy, so floating requires much less effort than in freshwater or the sea with its constant waves. On our lovely Mljet Boat Tour, we also include cave swimming so you can compare the experiences for yourself. 
Have you got a specific interest in one of these experiences above? Are you fascinated by medieval history, do you love snorkeling, or are you looking for the perfect undisturbed beach? Contact us at Rewind Dubrovnik or check out our Dubrovnik Travel Guides for more help planning your ideal Croatian escape.