As you watch the waves lap against your boat and see swifts fly over Dubrovnik's old town walls, you might think this place has always been peaceful.
But think again. Dubrovnik's waters tell tales of daring escapes, shipwrecks, brave rescues, and historical figures seeking refuge – this is a place of dramatic history.
In the 16th century, Dubrovnik's ships were famous for their cargo, and the city was a major hub for culture and trade. The locals? Recognized as top-notch mariners. And for many visitors, their first glimpse of the city's majesty is from the sea.
Now, as you marvel at the city from the Adriatic, you're retracing the paths of countless travelers, traders, and adventurers from yesteryears.
In this blog, we'll show you the best ways to see Dubrovnik from the water. From our favorite boat tours to more independent experiences via kayak or paddleboard, we've got you covered.
As visitors to our home, we want you to get a deeper sense of the place than just its stunning beaches and crystal-clear waters (although we want you to enjoy those, too). So read on, and do get in touch with us for more Dubrovnik travel advice.
Cruise Around Dubrovnik's City Walls
There are many great ways of exploring Dubrovnik's maritime history. The Dubrovnik Maritime Museum has a great collection of shipwreck finds, old charts, and paintings, and it is a wonderful way to provide context for your trip out on the water.
A Walking Tour of Dubrovnik's Ancient Streets offers insights into ancient and modern history. In peak season, however, the city can get hot and busy. Immerse yourself in the story of the city by booking a Private Dubrovnik Panorama Cruise while escaping the crowds.
Our relaxing cruise includes legends and local secrets recounted by a skipper born inside the city walls.
Switch up the light conditions by opting for a Dubrovnik Cruise at Sunset, as many locals find this is the most beautiful time to see the city from the water.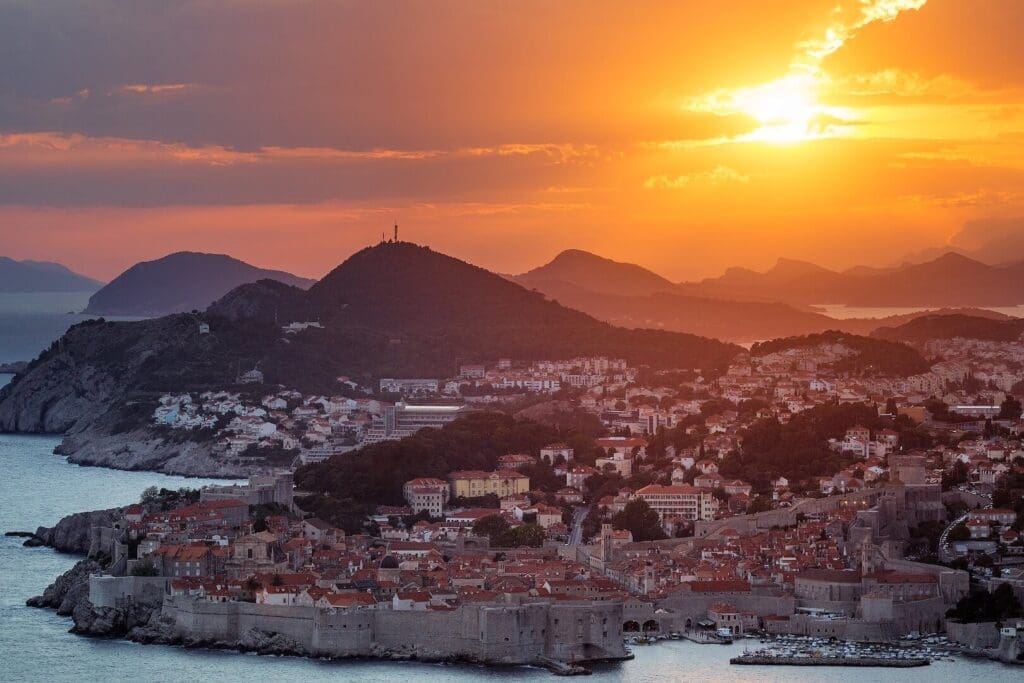 Views from the water offer a real exploration of the city's history, from the 13th-century city walls to landmarks from the 1991 War of Independence (which you can learn more about at Dubrovnik's War Photo Limited Museum). Your guide may even share their family memories.
Our Dubrovnik cruises include Lokrum Island in the itinerary for important historical reasons, which we will reveal below. First, though, you need to understand something about Adriatic geography….
The Importance of Dubrovnik's Waters
Today, the Adriatic Sea entices tourists with its calm, crystal-clear swimming waters and gentle waves. This shelter was historically very important because it allowed early ships without orientation devices to cross continents.
The route from Europe to Africa involved leaving the Apennine Peninsula and keeping it in sight until the halfway point. At this point, the Albanian coastline would become visible. Saying goodbye to these landmarks, however, could spell disaster.
A curiously powerful wind blows off the Croatian coast from North Africa in winter, known locally as "široko". It brings storms with powerful vortexes, so shipwrecks were common, with only a few lucky boats able to sail into the sheltered natural breakwater of Lokrum island.
For this reason, Lokrum is the arrival point of so many shipwreck survivors. Find your own refuge from everyday life on Dubrovnik's islands, and enjoy beautiful city views on the way with a Boat Trip to Mljet or the Elaphiti Islands.
Boat trips from Dubrovnik to the islands
In 60 AD, St. Paul the Apostle was put on a ship from Jerusalem to Rome to be sentenced to death. The ship was wrecked on the reef in front of Mljet Island, and St. Paul and others were welcomed by the residents, who lit a large fire to warm the survivors.
Take a Boat Tour from Dubrovnik to Mljet to enjoy both the panorama of Dubrovnik city and the untouched beauty of Mljet, listening to similar sounds of birds and crickets that would have greeted St. Paul.
On his return from the Third Crusade in 1191, King Richard the Lionheart's ship met a similar stormy sea to that of St. Paul, and he vowed to build a church in honor of the Mother of God if he managed to survive.
Take an Elaphiti island boat tour to get up close to the cave where Richard the Lionheart allegedly landed on Lokrum and experience the island welcome that greeted many survivors.
On Lopud Island, you can visit the fifteenth-century Lopud Franciscan monastery fortress and gardens (as well as book this beautifully restored site for private use). The significance of this monastery to Dubrovnik's waters is due to the local connection to St Francis of Assisi.
St Francis was wrecked on Dubrovnik's shores on his missionary journey to Syria in 1212 and a similar journey to Egypt in 1219. The Dubrovnik poet Matej Sorkočević wrote a poem to St Francis in 1828:
"Forget not these old locations / But protect them now as well, for they are, even more so than before, / Surrounded by numerous perils."
As you walk through Lopud's cypress forests, it is easy to dream of these bygone days, the history that has unfolded on these now peaceful islands.
Next, we invite you to get closer to the experiences of Dubrovnik's historical seafarers by trying out water travel by kayak or paddleboard…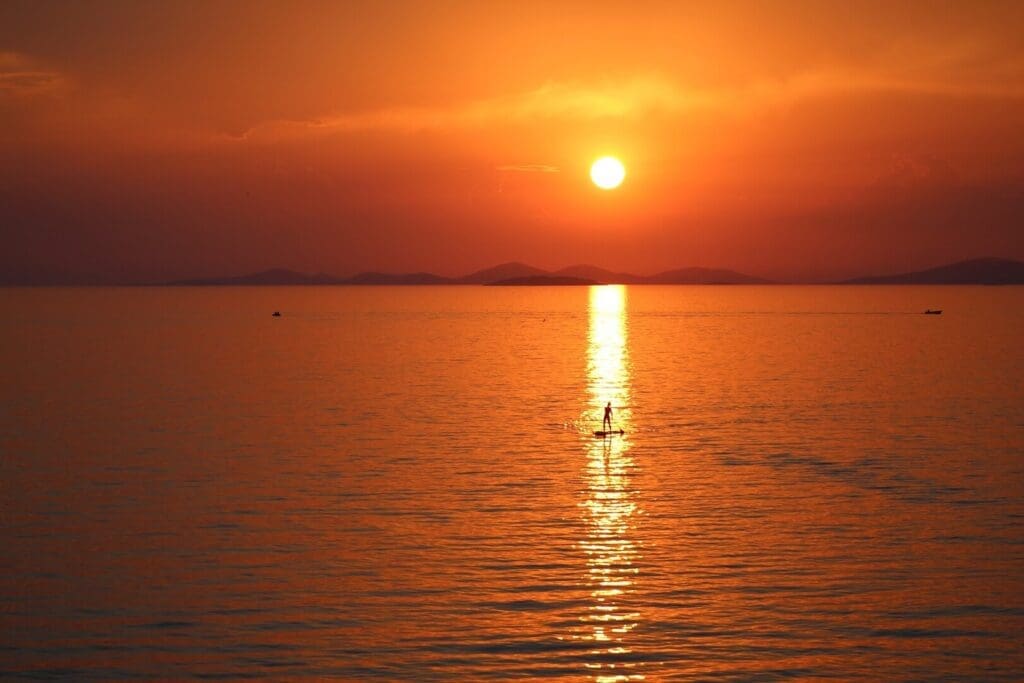 Seeing Dubrovnik from a kayak or paddleboard
Rent a kayak or paddleboard from Dubrovnik or any of the islands to experience the Adriatic's rolling waves, seaspray, and gentle currents up close. Enjoy the freedom to navigate your panoramic view and bring a waterproof camera for unique angles on the city.
Croatia has been named the next top kayaking destination by National Geographic, and the Dubrovnik area is great both for calm waters and catching the tide at more exciting moments!
For more advice, local history, or ideas for your Dubrovnik vacation, don't hesitate to contact us at Rewind Dubrovnik – we look forward to hearing from you. 
Before you go, explore our range of Private Boat Tours from Dubrovnik.