Dubrovnik is a treasure trove of a city, surrounded by the glistening Adriatic sea. It played a starring role as King's Landing in Game of Thrones and boasts a near perfectly-preserved medieval town. But, its wonders don't stop there! Dubrovnik is home to mouthwatering cuisine and lots of secret beaches and bars.
Not sure where to start in this exciting city? Not to worry, here are our best tips for visiting Dubrovnik.
Whilst you're here, please take a look at our Dubrovnik land tours and Private Dubrovnik Boat Tours…you'll love seeing Dubrovnik from the water with us! If you have any questions about our trips, please feel free to get in touch.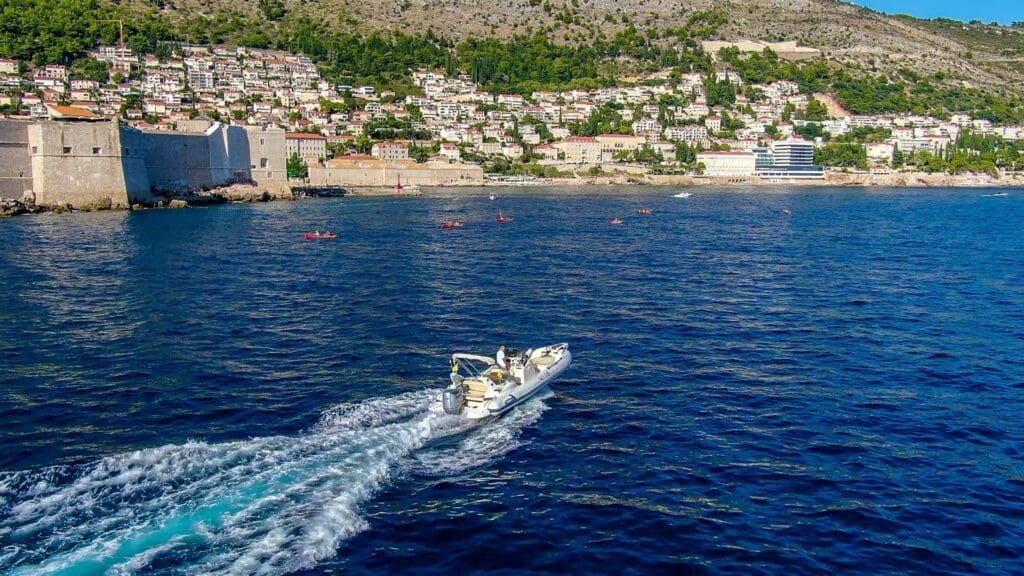 When is the best time to visit Dubrovnik?
The best time to visit Dubrovnik is around June or September; booking during these months helps you avoid the peak season and prices! Hotels are usually cheaper during this time as well.
Sea temperatures during these months range from 23 degrees centigrade in June to 26 degrees centigrade in August.
So you'll be saving money and still getting to swim in pleasant water temperatures. That's certainly a win!
Top Packing Tips for Visiting Dubrovnik
If you are staying in Old Town, try not to bring wheeled suitcases. This medieval town has a lot of steps so you'll be better off carrying backpacks or smaller bags.
And definitely pack comfortable shoes! A holiday in Dubrovnik will require a lot of walking, but it's worth it to experience everything this walled city offers.
If you're visiting us in the summer, make sure you pack loose and light clothing, such as loose fitted summer dresses and shorts.
We're in the Mediterranean, so temperatures are typically reaching well into the 30 degrees centigrade / 86 degrees Fahrenheit range in the summer. Make sure to pack your swimsuit!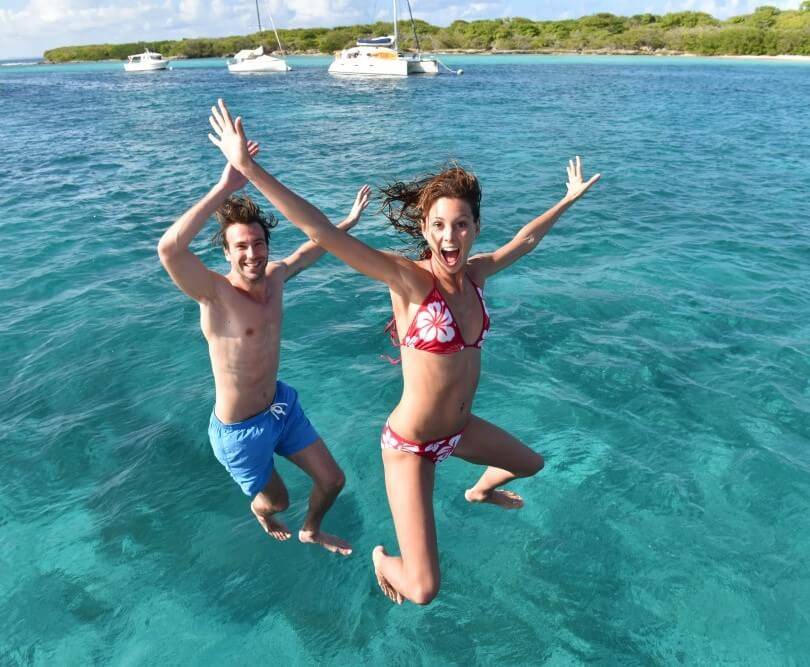 Budgeting for a Dubrovnik Holiday
To make the most of your holiday, it's important to have enough budgeted for fun and spontaneity.
Dubrovnik is the most-visited destination in Croatia, so prices are at a premium. You are in one of Europe's greatest medieval cities, after all!
Ensure you have around £75 (or $100) for daily spending to allow for a budget-friendly trip. Want more insight? Check out our guide on how much spending money you'll need for Dubrovnik.
Where to Stay in Dubrovnik
There are tons of great places to stay in Dubrovnik, but to help you start your planning, here are some local recommendations:
Budget
Old Town Hostel: nestled in Old Town, this hostel is a great option for budget travellers. This hostel has a shared kitchen and includes free breakfast in the price.
High End
Villa Orsula: a boutique hotel with impeccable concierge service as well as ocean views. They even have a private beach! Truly splash out on a holiday you won't forget.
Book a Boat Trip from Dubrovnik
When visiting Dubrovnik, you must experience the view of the walled city from our Mediterranean waters!
A boat trip is the best way to get a different viewpoint of our city and a great way to take in our breathtaking scenery.
If it's landscapes you're after, why not try our Panorama Cruise Dubrovnik for a tour of our beauty spots!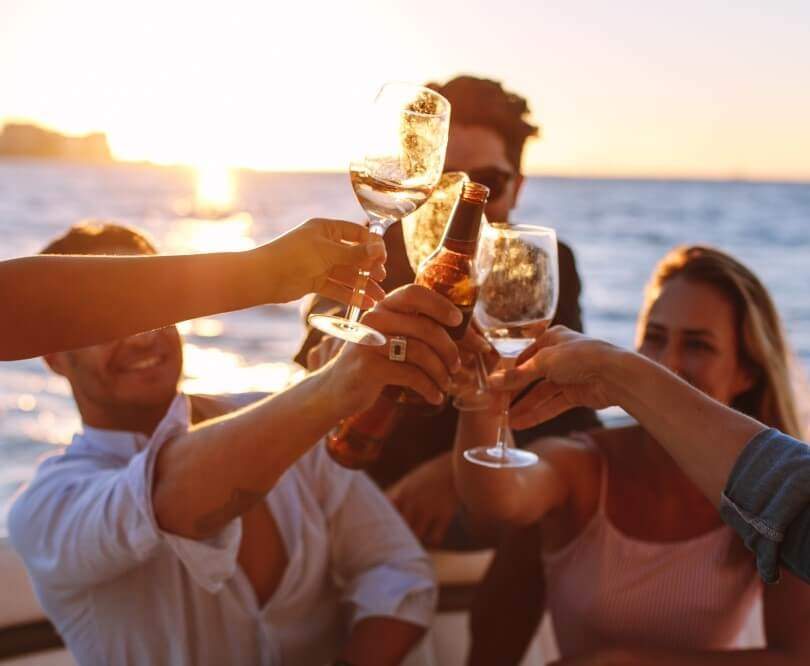 Try Out the Local Cuisine in Dubrovnik
Dubrovnik is known for its seafood; when you visit the pearl of the Adriatic, make sure to try the oysters. You might also like to consider our food tour of Dubrovnik and our Dubrovnik beer tour.
To read more about the delicacy of oysters in the region, check out our blog on The Festival of Ston Oysters. Not able to make the festival? Not to worry! We offer a Private Tour to Ston by Boat where you can experience their culinary delights year-round!
The restaurant Stara Loza is a great spot to sample the best of the region's seafood. Try the sea bass or their grilled Adriatic prawns with avocado cream and crispy orzo.
The view is also second-to-none; sample the delicacies whilst enjoying the view of Old Town from their rooftop terrace.
Lucin Kantun is also another restaurant you must check out, boasting traditional Croatian cuisine such as black risotto but with a modern twist.
Saving the best until last, you must pay a visit to Restaurant 360. This Michelin-starred fine dining restaurant serves a delectable 5-course tasting menu.
If that wasn't enough it also has a garden terrace on the city walls themselves.
Check Out the Local Bars
Dubrovnik is home to lots of cool and Instagrammable bars. Explore hidden pubs with stellar views of the turquoise shores or opt for a bar hidden deep within a cave.
Here are a couple to get you started…
Buža Bar
Buža Bar is a must-visit; this bar is a hidden gem nestled into the cliffside right above the sea.
In addition, the bar is near a popular swimming spot! So head up to the bar for refreshments once you've had your obligatory daily swim.
Make sure to head to this secret bar at sunset to catch a glimpse of the sun meeting the glimmering waters of the Adriatic.
Cave Bar More
For a bar location, you cannot get more unique than this. Inside an impressive natural cave formation, you'll find Cave Bar More.
Sip on one of their delicious cocktails whilst listening to the Croatian waves lapping against the cave walls outside.
This bar is an excellent location for proposals, so if you're thinking of popping the question, Cave Bar More provides the perfect IG-worthy spot!
Try their Cave Bar Cocktail, which contains Gin, Rum, Pineapple Puree, Peach, Blue Curacao and Ginger beer. Just make sure you don't drink too many so you can navigate your way back out of the cave!
Dodo Dubrovnik
Just a few short minutes' walk from The Old Town, you'll find Dodo Dubrovnik. Dodo Dubrovnik is a popular bar directly beneath the ancient Lovrjenac Fort.
Relax in the calming atmosphere of this bar while enjoying the views of the picturesque Šulić beach.
Top Tip: Get a photo on their swings in the bar for that IG- worthy shot!
Explore the City Walls
You can't come to Dubrovnik and not walk the city walls. The city walls were built during the Middle Ages when the city was at risk of being attacked.
Thankfully, that's no longer the case, and exploring the city walls today is just a great way to experience the history of Dubrovnik.
It takes roughly an hour and a half to explore the 1940-metre-long wall, and provides a great viewpoint of the city from the outside.
Remember to leave space in your budget to explore the city walls; one ticket costs 250Kn, roughly £25.
If you'd like to learn more about the city walls, check out our guide to walking Dubrovnik's walls.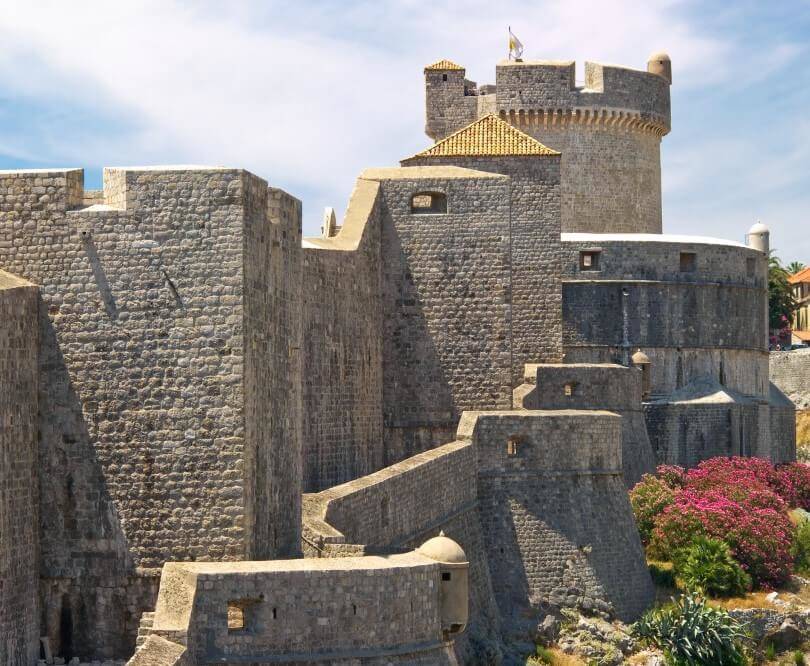 Wander Around Old Town
Dubrovnik is also known for its Old Town; there is no fee to enter Dubrovnik Old Town.
The Old Town is also called the Pearl of the Adriatic, known as one of the best-preserved Medieval cities. Explore its steep cobbled streets and take in the beautiful architecture.
Keep an eye out for all the different architectural styles; Sponza Palace is a gem of the Renaissance and Rector's Palace harkens back to the wonders of the Gothic Era, as does St Blaise Church for the Baroque.
Also, make sure you visit Strudun Street, the main road in Old Town, stretching 300m. Stradun Street is also a great place to people watch!
Want to learn more about Strudun Street? Check out The Story of Stradun.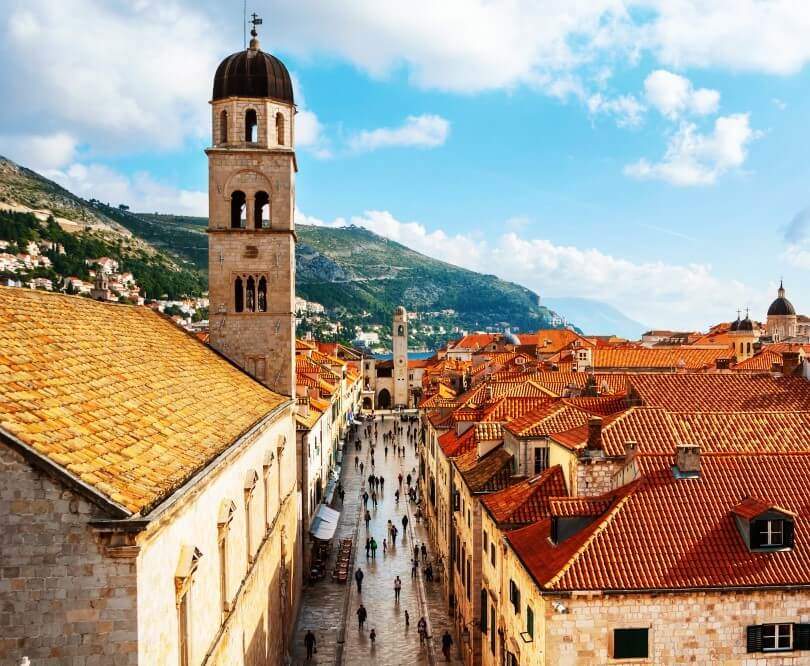 Explore the Beaches
Dubrovnik really does have it all: culture, great cuisine and – wherever you are – you're never more than a stone's throw away from an idyllic beach.
Head down to these crystal shores when you're tired of sightseeing so you can truly kick back and relax.
Here are three beaches to get you started…
Pasjača Beach
Pasjača Beach is a true hidden gem. This beach is only accessible by trekking down steep stairs. Don't let this put you off, it's worth it.
The beach is below the Konavle Cliffs, which stretch into the Adriatic Sea. Make sure to dip your toes in its crystal clear turquoise waters.
It's important to note that there aren't any facilities or shops at this location, so make sure you pack some snacks and a drink.
Saint Jacob's Beach
Saint Jacob's Beach or Sveti Jakov Beach is the perfect example of how stunning the coastline is in Dubrovnik. Get some R & R at this picturesque pebble beach enjoying views of Old Town and Lokrum Island.
Banje Beach
Banje Beach is considered one of the most popular beaches in Dubrovnik.
Located next to the Old Town, you can spend the morning exploring the historic site and be ready to sunbathe in the afternoon!
Want to learn more about our crystal Croatian shores? Check out our blog on the best beaches in Dubrovnik.
There you have it; these are our top tips for visiting Dubrovnik. We hope you enjoy your stay in one of Croatia's most historic cities.
Whilst you're here, we'd love to have you join us on a Private Dubrovnik Boat Tour – it's the perfect way to experience another perspective of the walled city. If you have any questions, please get in touch.